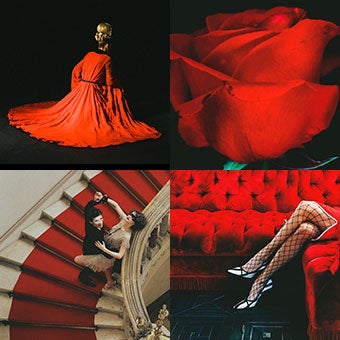 And dark coffee. And a good piano-black-coloured piano. A crisp black suit. Beyonce.
But it does not make me want any Lincoln product. It just makes me wonder "why". Have a look at their website for yourself:
http://www.lincoln.com/blacklabel/int…
There's a picture of a MKwhatever's (or is that a Ford Fusion??) silhouette, one tail light... and another tail light. That second one is from a MKZ because it says so. There are nice pictures of fancy things that are so cliche it's ridiculous. The whole website is so artsy and modern it reminds me of that demolished Ferrari that went for $250k.
Although I do not completely agree with the lack of [gearhead] details about the car, I do sort of understand it. "Less is more" or something chic like that. And I imagine that the people shopping around for a Lincoln are somewhat older than those people pictured on the site - so you are reminding your potential clients of their younger years. Still, at times you will be scrolling and your screen will be dominated by a staircase and coffee. Is this what Lincoln buyers are looking for?
Can someone explain to my clearly-too-young-for-this mind?