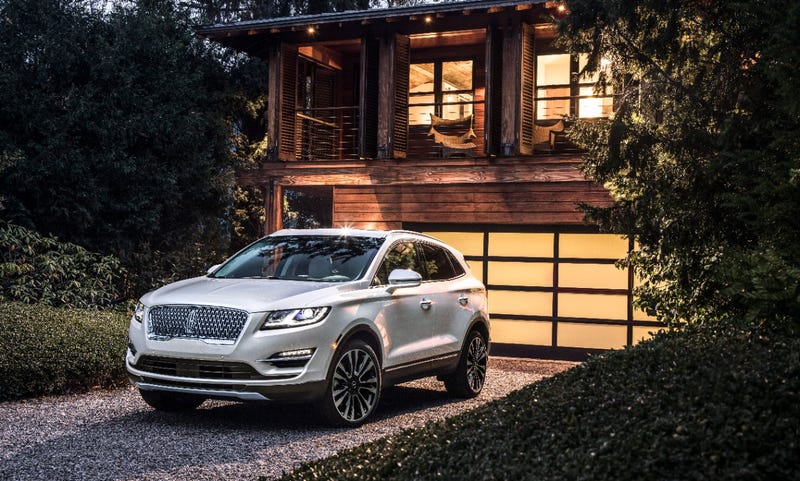 It looks better? It looks better. Yea. I was trying to convince myself and the grill is more in line with the current offerings. But yea it got a nip/tuck for the new model year. No changes for the engine though. Its still offered with the base 2.0 turbo I4 with 245 horses or the bigger and more powerful 2.3 with 285 horses
Nothing was done to the rear though. And that interior is still terrible:
It does get the Black Lablel trims that I love though. From Lincolns press release, there are 3:
Modern Heritage: A timeless ensemble of elegance without ostentation, Modern Heritage is perfect for those who appreciate a clean, modern aesthetic. This theme features seats in Vianca White Venetian leather finished with the Lincoln Black Label star insignia, with Argento wood accents.
Indulgence: A rich, sumptuous interior, this theme is designed to match the most refined tastes. Visually enticing, Indulgence features surfaces trimmed in Venetian leather and Alcantara® cloth, in tempting hues like Truffle and Ganache, finished with accents from rich Ziricote wood – the same as you might find in the world of yachts or musical instruments.
Center Stage: Inspired by the fashion of the theater, Center Stage captures the excitement of a curtain skirting across the main stage on opening night. It features an exclusive diamond-L perforation pattern on the Alcantara cloth inserts, finished with precisely stitched Foxfire Red piping. Exotic wood accents enhance the architectural design, while Jet Black Venetian leather accented by Firefox Red adds a dramatic flair.
Cool. But anyway, no word yet on pricing, but I'm assuming it'll be at the LA Auto Show and go on sale sometime early in '18.