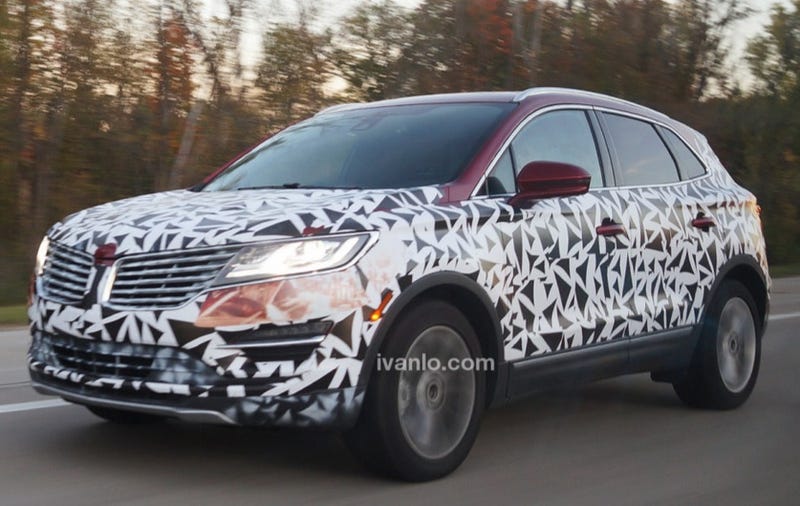 First impressions?
This does not look like the concept. The resemblance is there, but the concept was really something special. Something that could have saved Lincoln. This just looks like every other CUV out there.

After seeing the concept, I was really excited for it – an American Evoque, possibly the best design to come out of Lincoln in decades; the prospect of a sales success injecting some much needed life into the brand. I wanted to go out and buy the car. I haven't felt that way about any Lincoln in a long, long time. So I am very disappointed to see that the stylish and attractive concept has been fattened up and neutered into what reminds me of a cross between a Buick Enclave and Acura RDX, and frankly every other CUV on the road.


Gone is the squat, athletic stance that made the concept so cool. Also gone is the sleek tapered roofline of the concept, replaced here by a big fat rump. At least the clamshell rear hatch made it, but the effect is not nearly as dramatic on a taller vehicle. And it is noticeably taller, to the detriment of the overall design. It has the Escape's greenhouse from the C-pillars forward. The stylish chisels in the bodywork have sadly been toned down; the sweet LED headlamps of the concept have been replaced by traditional units. The nicely integrated exhaust of the concept was ditched for two round pipes. It also looks like it has lost some of the [badly needed] definition in that grille. And what is going on with the glass near the A-pillar?




This could have been so, so much better.
Lincoln, I am disappointed.