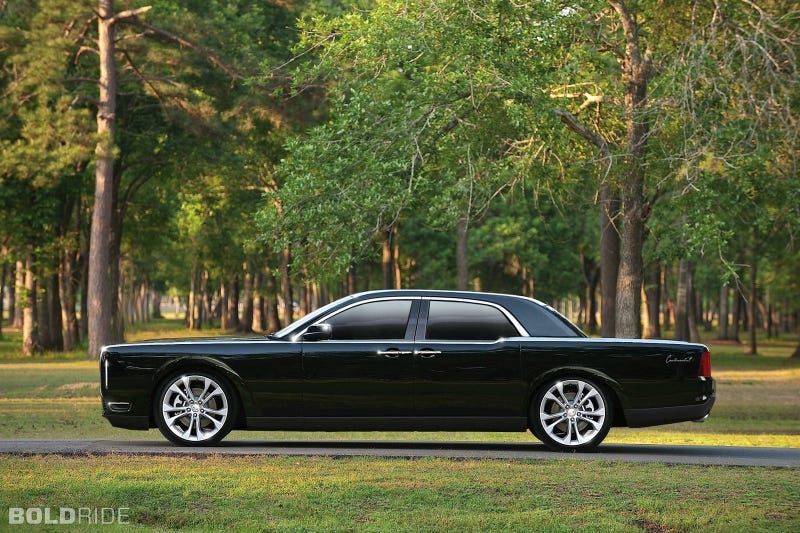 Lincoln has been the laughing stock of the luxury car market for decades. Actually, that's not a fair statement. Lincoln has been so pathetic that it is no longer entertaining to laugh at them. Their entire stable is a collection of mediocre, badge-engineered, wrong-wheel-drive Ford's.
Despite being one of the largest automobile manufacturers in the world, with an enormous wealth of resources at their disposal, FoMoCo has consistently failed to provide the necessary funding for a proper luxury car worthy of the Lincoln nameplate, and capable of reviving the brand.
What is a proper Lincoln? Well, yesterday, one of my clients gave me a ride in his mint 1941 Lincoln Continental Cabriolet. This is a proper luxury cruiser, complete with a 4.8L V12 engine and one metric shit ton of style and presence.
It quickly reminded me that American luxury cars were always noteworthy simply because they offered a bold presence and commanded attention like nothing else on the road. That was reason enough to buy one over the restrained Germans. Cadillac knows this.
I began searching the web looking at Lincoln Continental's, and stumbled upon the renderings you see above and below of a modern interpretation on the iconic 1961 Continental Sedan. It is pure epicness.
I love how the chrome line on the side flanks continues the entire length of the car, and down the front (and presumably the back, too).
IMHO, the front could take some inspiration from the front end of Lincoln's own Continental Concept, but otherwise, it fits the bill for exactly the type of flagship luxury sedan that Lincoln needs to be relevant again.
Take the Mustang's chassis, stretch it to accommodate a proper rear seat and drop in a Lincoln-only Ecoboost V6 or a Coyote-based V8. Oh, and don't even think about giving it Ford's horrible haptic feedback touch-sensitive controls. Nobody on the face of the Earth has ever enjoyed using them, let alone preferred to them to proper controls.
Lincoln, BUILD IT.