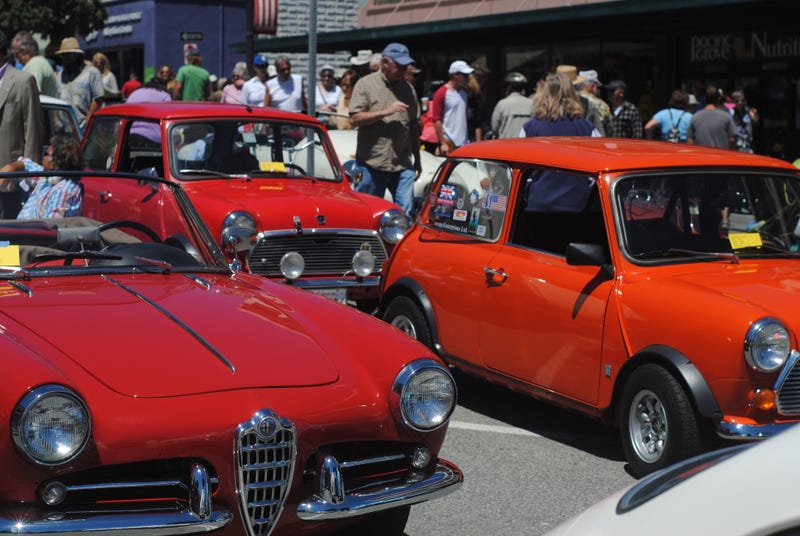 Today I bombed south with my dad to Pacific Grove for the 5th annual Little Car Show, part of Monterey Speed Week. It's exactly what it sounds like, and it's fantastic.
oval gauges, can u handle this
8 ball
Honda Beat! The owner said it was one of six he knew in the U.S.
Dat American-spec bumper
Look down any cross street and you see blue blue blue
Campy made car parts!
grrrr
I was surprised how spacious this Mini was. Front + rear seats and a big boot to pack.
Fish n' chips
This is the steering wheel of a Peel Trident
Boot strap
Electra King! Most likely the same one our own overlords reviewed
Little Messerschmitt peekin' out
This dog was so damn cute. I was kneeling down to take a picture earlier and he came and slobbered up my face. Also, there's a Sports 800 back there.
There were gobs of other ultra-rare microcars present, too many too list. One of the guys in the show used to be staff at my high school so I was chatting with him (he DD's a Spitfire... over 200k on it). Also one woman noticed my shirt and we starting talking about skateboards—turns out she owned the first ever board by Santa Cruz Skateboards.