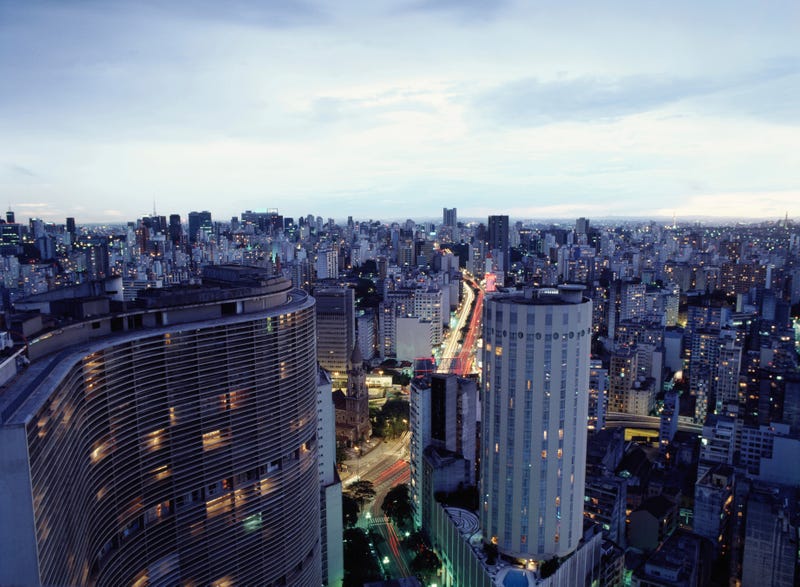 That up there is where I live, a 11,244,369 people global city called São Paulo. My parents moved here from Switzerland when I was a kid and I like to think I probably wouldn't be able to live anywhere else, the country-side is too boring and constantly smells of horse shit, the beach is full of people from the country-side that rent houses and talk too loud and the rest of the country is just too devoid of life.

Growing up here (and having a passion for cars) was quite an interesting experience as imports are expensive and the bulk of the population isn't rich enough to afford cool cars. My parents always managed to maintain their love for French cars though, we owned a Turbo Evasion, Hydra Xantias, Xsaras and a Peugeot 607 but we were the exception. Most of the cars on our roads were (and still are) small flex-fuel econoboxes and or superminis, a type of car I only really got to know when my friends and I were old enough to drive.
(This was my first car, a 165HP Citroen ZX 2.0 16V)
But as much as I liked my almost 8 year old zippy Citroen, the Armored SRT8 GC I learned to drive in always proposed a better experience to the hours I spent (and still do) stuck in rush hour traffic, and every single other car I or my parents owned seemed to deal with driving at 8 mph at 7 PM better than the cars built for actual urban use. I could never understand why my friends who could afford something better still bought Clios and Peugeot 307s if all they were going to do was be stuck in traffic.
That brings me to what I think is the best example for one of the ideas I'm trying to convey. Imagine, if you will, that it's a rainy Thursday and you are on your way to the DMV, upon getting there you are informed that the wait times are around 2-2,5 hours and you can pick one of two waiting rooms, waiting room A was built a couple years ago and waiting room B is in a brand new building wing:
Waiting Room A:
Waiting Room B:
The difference between these two rooms is the difference I see between the armored Range Rover I drive every day, and the Hyundai HB20 I could've gotten for almost the same money (The Hyundai is more expensive)
Traffic Waiting Room A:
Traffic Waiting Room B:
If you are going to spend 2-2,5 hours a day, to travel places you don't really want to go to ( your office or whatever government building you go to when the post office decides you are dead) you might as well spend those annoying hours somewhere you feel nice, warm and comfortable. Furthermore, the driving experience here is stop and go traffic, so it makes no difference if the small cars have a better turning radius, or better handling or emissions whatever it is people complain about. And the most important thing, both my Rangie and the Smart car with Green Party stickers (my Rangie has one two to be honest) occupy the same amount of lane room seeing as roads are built to be driven side by side, not by length.
So there you go, I don't care if urban cars are the current great thing, or that large cars are going extinct, I don't care if you complain about the size of my Range Rover, or how much space my mother's S5ooL is taking in front of you or how my father will never find a parking space for his E250. The thing is, we are enjoying the long wait to it's fullest extent, you could have gotten a nice S80, or even a Lexus, maybe even an Omega but you didn't, there are no winding roads here for you to enjoy the great handling of your VW UP! TSI, right now, you are in hell.
Counterpoints: This is Brazil not Switzerland, with few exceptions public transport is utter shit; running costs schmurming costs; I'm right and you are wrong.