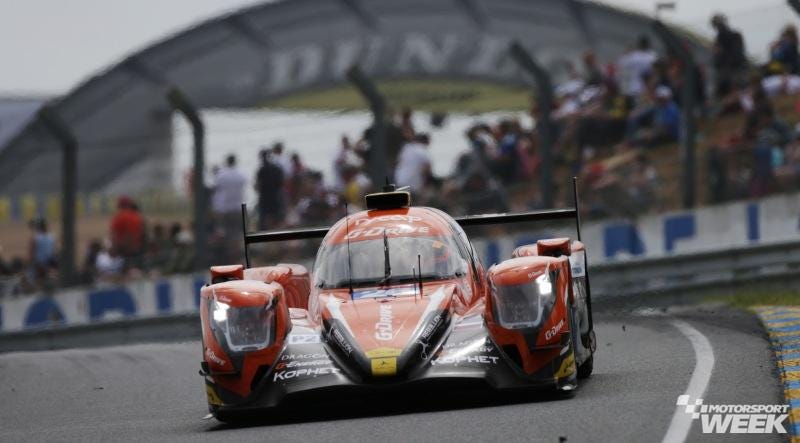 Ouch
In a shock announcement this evening, the Automobile Club de l'Ouest, the organisers of the 24 Heures du Mans, said in a statement that the LMP2 class winning #26 G-Drive Racing ORECA 07 Gibson has been disqualified and stripped of its win.
Apparently, according to the announcement, a post-race inspection revealed an added part that had been inserted into the 'dead-man's handle' element of the #26 car's refuelling rig.
Race scrutineers decided that this additional part had been used to modify the ACO mandated fuel fill restrictor which they believed meant that both the G-Drive (#26) and the sister #28 TDS car of Perrado, Vaxivière and Duval could be refuelled faster than their competitors in the same class.
It is also reported that both teams did not contest the inclusion of the additional part but instead contended that there was no specific exclusion of any additional parts for the refuelling rig in the ACO's race regulations.
This explanation was not accepted by the race stewards who, after receiving the scrutineers' reports immediately excluded both cars from the results.