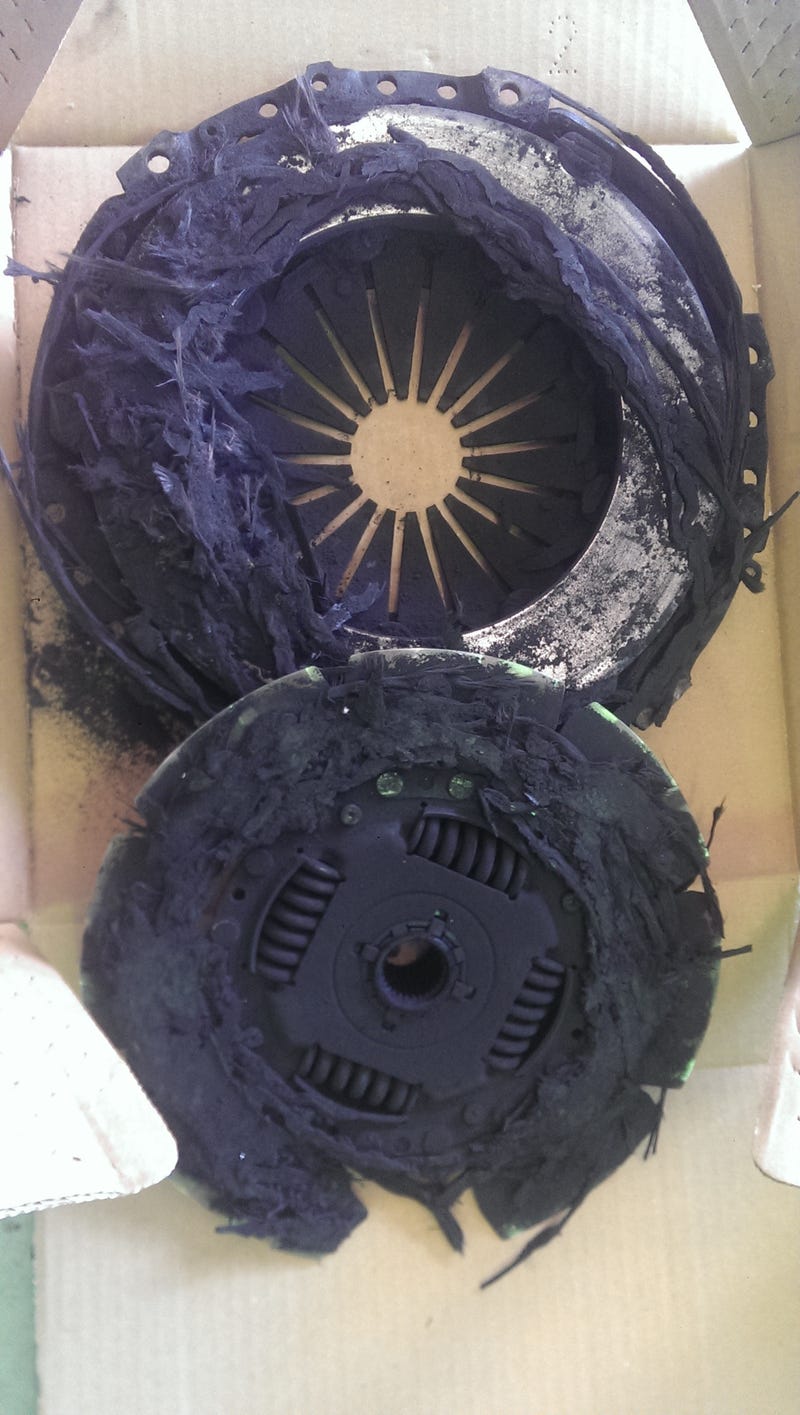 And by jump started, I mean literally jump and say "What the fu...how, I don't even...", but not necessarily in that order. I was on the book of faces today, and car throttle posted this little gem from reddit.
This gives the whole brake rotors worn all the way down past the vents a run for it's money.
Apparently, the individual driving this vehicle didn't know elbows from assholes on how to drive a clutch, and just drove it every where in third gear. High revving and letting it out slowly, according to the mechanic, is what she was doing. Oh, and that clutch that is absolutely shredded, is only a year old. Don't forget though if we didn't have people like these, mechanics would be out of the job. And we wouldn't have funny memes, there are a few already popping up over this. Anywho, have a great day Oppo!