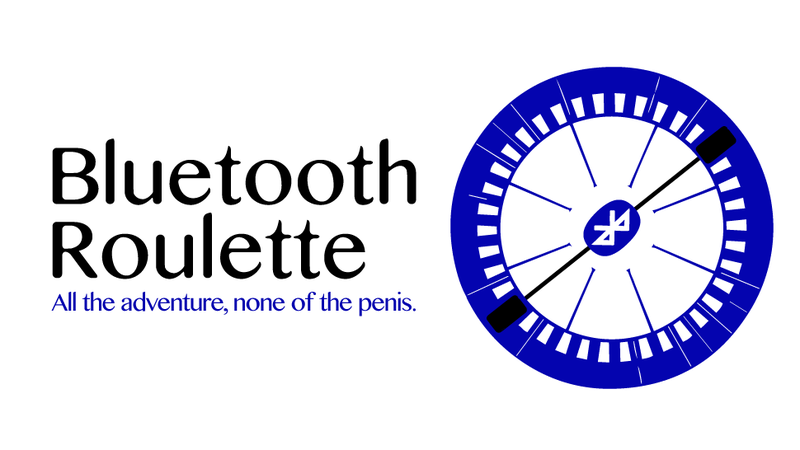 Introducing the ALL-NEW infotainment app, Bluetooth Roulette.
Using your car's infotainment system and a paired mobile device you can now randomly connect to other people that share your interests for endless hours of likely awkward conversation during your long drives home from work.
Tired of slogging through traffic listening to music or talk radio feeling left out of the conversation? That is all about to change. With Bluetooth Roulette you'll never be alone in the car ever again. Simply download the Bluetooth Roulette to your phone, build your profile and in minutes you'll be chatting with some stranger about last night's Walking Dead episode.
This product is also perfect for those long and sometimes boring road trips. After a few hours you'll get to a point where you just loose interest in driving. Instead of pulling over at a rest area to interact with people, fire up Bluetooth Roulette! Now you can connect with people via some of our most popular fan groups such as; Fans of James Franco's Movies or People Who Love Math. Laugh, learn and connect on your next long journey.
Infotainment Trends called Bluetooth Roulette, "The best in-vehicle app for 2014." The app is also up for the coveted 2014 CES award for Best In-Car Infotainment App award.
During your roulette session you can share true personal stories, ask for advice, pretend to be someone else, test your standup jokes or even do karaoke with our all-new XM-sync feature. The fun goes on for hours! And unlike other random chats Bluetooth Roulette is voice only. This means you'll never get hit with a screen full of penis surprise.
All these features and more are yours for the low price of $2.00 a month. If you act now we'll throw in a 103 months of free XM satellite radio!
I hope to hear YOU on my next Bluetooth Roulette!
Disclaimer: App requires a mobile phone and car equipped with Bluetooth capability. Please check our website for model compatibility. Bluetooth Roulette is not responsible for any accidents caused during the use of this service. Please chat responsibly.