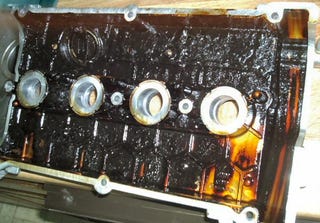 We all have biases. Sometimes it comes from experience. Other times, it's a psychological trapping whose foundation can range from hard data to soft rumors. In the case of Audi, it's both.
---
Audi has the inglorious honor of ranking among the six worst active brands you can buy (click the graph to the left for a closer look). Land Rover, MINI, Jaguar, Volkswagen and Smart are right down there with Audi's overall ranking.
However, that low overall ranking doesn't mean that all Audis deserve to be recycled into low-content Chinese versions of Corollas and Camrys. Far from it. In fact, my brother and my niece now own a late model A6 and an A4 respectively due to my recommendations of both models.
I believe they're going to be perfectly happy with both cars due to three big reasons.
1. They can afford the high maintenance costs that come with owning an Audi.
2. They don't get too bothered by minor electrical issues that tend to gradually creep up on these models as they age.
and the monumental #3 — they will never own any model that has the enduring mechanical ugliness of an old Audi A4.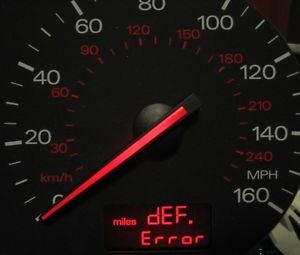 The A4 from the late 90's to the late 00's that featured the 1.8 Liter turbocharged four-cylinder engine usually needed a lot of special care to last. Synthetic oil. Specific oil filters (never the cheap stuff). A unique attention to minor issues before they became major ones, and for most buyers of this compact sports sedan, the willingness to pay a garage $$$$ to keep 'em going,
See the engine issues pointed right towards the red? That will be the eternal legacy of Volkswagen's 1.8 Liter turbocharged four-cylinder that was put into the Audi A4.
That red bulge before the big black peak represents an army of ex-Audi owners trading-in their older A4s well-before the industry average which is to the lower right of it.
Most likely these A4 owners got tired of throwing more money into a middling level of horsepower, or the Audi alums were afraid to see yet another repair bill in the four figures.
Throw in a not so good overall rating for Audi transmissions and it's easy to simply write off Audi altogether. After all, the Audi A4 has been the best selling model in the Audi fleet for nearly 20 years.
But then there's this...
Audi A3
and this...
Audi Q7
The Audi A3 and Audi Q7 are holding up quite well. If you click here and scroll down a bit, you'll find that both models are traded-in before they reach the industry average. But this is because they are far younger models than the eleven and a half year average age of today's car in North America. However, because they also tend to have minimal mechanical issues compared to their competitors, we don't count the early trade-in as a negative, which is why they are rated "Above Average" overall.
The Audi Q7 in particular has an overall reliability rating that, to be frank, would do any Honda or Toyota owner proud.
What happened? Audi dramatically improved the overall quality of their powertrains, gave their dealer networks a far better means to handle early issues, and designed a certified pre-owned program that is among the strongest in the industry. Both of the vehicles my family bought were CPO models with a 6 year /100,000 mile warranty. BMW matches it while Mercedes is now at a 5-years and unlimited mileage.
Everyone has upped their game a bit in the near-luxury market. Will the late model Audis be able to endure past the 100k mark without any major mechanical issues? The 618,000 data samples we have collected so far doesn't support that view quite yet, and let's face it. The current reputation of dual-clutch transmissions and any non-diesel VW with a turbocharger is still fighting the uphill battle of a nasty legacy.
But when the data is out there, we'll get it and show it here at Jalopnik. This information will be available for free, forever, and in the coming weeks, we will also be releasing a comparison tool that will let you evaluate the used cars that interest you by year, make and model.
For right now, here's a compilation of how each Audi model has performed. Want to look at other brands and market segments? Feel free to click away. By the end of 2015, we will have nearly a million data samples to help consumers find those used cars that are worth keeping.