The 2005 Volvo V70R long term review.
Full disclosure; Volvo wanted me to review this car so bad, they waited 10 years; then let me drive a few states over to buy the car (which you can read about here)
Exterior 6/10
So the 2005 V70 is good looking for a station wagon; yes the car is somewhat dated in its looks compared to a modern wagon like the CTS, or BMW 3 or 5 series. The look is more understated, and if not for the extremely lowered stance and the plethora of 'R' badges on the exterior you could be forgiven for mistaking this for a plain Jane boring soccer team hauler. While I adore the way this car looks, and personally think it's the best looking car on the road. It is at the end of the day a gussied up base Volvo design from when Volvo was part of Ford; and that shows.
At least they made all the trim body color (it wasn't in '04 and it was quite hideous)
Also bonus points for a great Spolier
In short on the exterior "Yawwnnnnn... Oh look badges!"
Interior 9/10
The interior of the car is leather in all Rs; this particular car has a navy blue leather with a contrasting blue stitches. The interior is well though out, everything is about where you would expect it, there is plenty of "hidey holes" for your junk.
Pockets on the front& back of both front seats are my favorite, cause you can stuff them full of napkins and cleaning products(great when you have a child and a few dogs). The center counsel has a great area for cell phones that fits my iPhone 6 great (it's like they knew!)
There are nice built in cargo nets to keep the doors safe and comfy in the rear ( smaller or more determined dogs can fit though the sides, my border collie is working hard to figure this out; but she's just a little to big)
Seats 7/10
(Yes they get their own category, road trip as much as I do and you'll understand)
So the front seats on all R's are heated, which is nice for a 2005 There a sport racing style bucket, which is nice, they are "fairly" Comfy. You really need to have the car in comfort mode if you're on a rough road. They are not very giving. All R's have power seats which is a nice touch, and the drivers seat has 3 position memory, which works in concert with the mirrors which is a huge time saver.
One Down side to the seats is because they are so thick you loose some rear leg room. Also there is a problem with child seats, you loose so much space putting it behind the passage seat that even my not terribly tall wife looses almost all of her leg room.
There are built in child boosters seats, which is nice. The latches to install the baby seats are kinda deep and kinda a pain (Dad problems I guess).
Infotainment/gauges 8/10
So, confession time; I added an after market blue tooth and iPod player that integrates into the existing head unit. Even without this the infotainment is relatively decent; all the V70R's have a six disk CD player, decent surround sound systems and steering wheel controls. The sound quality is really good to my ears (not an audiophile's wet dream but pretty good).
The gauge and cluster is great looking with little Rs sprinkled though out.
Cargo space 9/10
Oh my lord so much space! Dogs/baby/groceries/cats & wife, Yep all at once a few times. The rear seats can go completely flat, which is good for cargo, and the passages seat can go flat as well so really long boards/pipes what ever can be carried no problem.
Handling and performance 8/10
So this car with its five speed automatic is actually rated at 250 hp in first gear. It's kind of a buzz kill but it is more than enough to get this car up and go, and the torque is still rated at 300 foot pounds in first gear. Car being all-wheel-drive handles wonderful in the snow even on to baldish tires that I had on at a time. It goes I'll run everyone you're up and want to pass on a backcountry road, I think you station wagons blandness in appearance kind of helps put others at ease when you blow the doors off passing them. The car does have a three mode adjustable suspension (comfort,sport, & advance sport) they all work well the comfort is really comfy, but the body roll is crazy around corners and sadly they tide brake sensitively into the button so I rarely find myself driving in this mode, sport's ride is not to harsh not to sluggish. This is where you'll probably drive the car most of the time. I drive this mode with the child in the car, it's not to harsh for her and its a lot safer on windy roads. When I am alone though, advance sport mode... Mhmm all the terrible ride quality of my c30 R-design, but improved handling and gear changes are quicker, because this is the only way to get the transmission in to "sport mode". The car quickly changes from a dull mommy mobile and becomes the rocket ship around corners. When I went and autocrossed the car, (yes I autocrossed the family hauler) I got a lot of comments by fellow racers at how composed the car looked handling corners. The only down side really to the car handling wise is that turning radius is about the same as a semi tractor trailer.
Jalopnik factor 8/10
Needs to be a diesel manual wagon to get 10/10, but ever so close.
Living with the car 9/10
Living with the car has been a blast, had no major issues, oil changes and that's about all the car had needed. I did flush the transmission fluid based on a experts option over on swedespeed. It helped the trans run a lot smoother, before the flush it was a bit hurky jerky; Now it's so smooth.
The wife loves the car she's so much more confident passing cars on the back country roads now. Using it to haul the baby point to point like the cars intended purpose was, it handles great. It does sit so low you have to get special jacks and ramps to work on it. You're also worried about every parking space damaging the front spolier. It's not great off roading. It beaches really easy, so expect to hear scrapes even on just a rutted gravel road.
If you have a child or two (or three add the third row maybe for your own sanity) it's great for that purpose. Should you buy one as a single person. Sure! It's a lot of car that you can grow into, maybe make a family of your own in the ample "hanky panky" space in the rear. It's a great car.
Total score 64/80
Ike is co-host of the Untitled Car Show ( untitledcarshow.podomatic.com ) he has owned 2 Dodge Challengers; a Volvo C30, a V70XC, a V70R, 740; and a Saturn Ion . He is a new father and loves driving and autocrossing. He can jerry rig with the best of them, and he wrote his bio in third person. He also has 2 dogs, 2 cats and is a crazy person some say!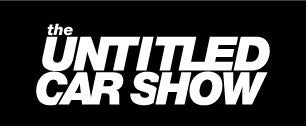 Bonus meme for ya