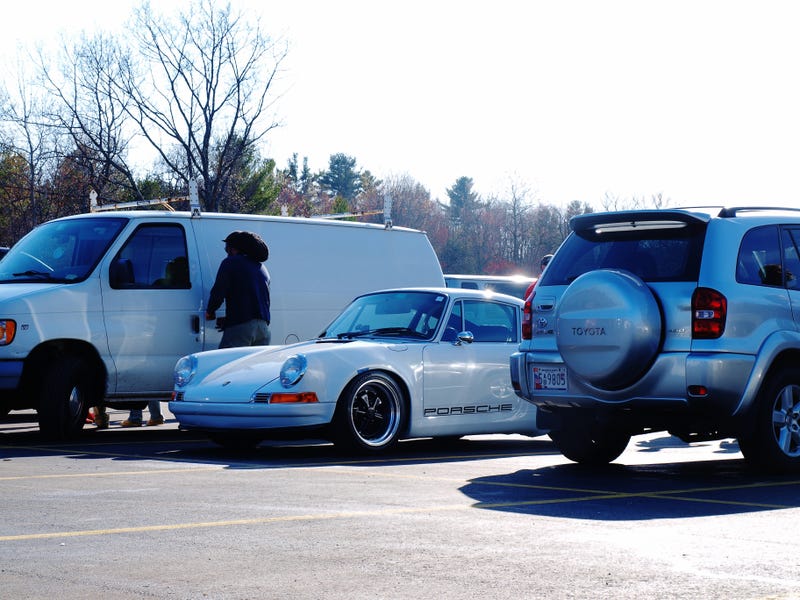 Rallying: if you think that the only things that show up are cheerful Irish dudes and dented Suburus you're mostly right! However, this thing showed up too.
Word was it's not a Singer, just a really, nice Porsche. Given the Brumos license plate holder, I assume it's a car they worked on, or are related to in some way. In any case, super nice.
Before I go on, I have to mention that the Empire State Performance Rally is all tarmac.
To the owner of this car, whoever you are: you already have a half cage in there. Go full cage and run this thing next year! 911s have been rallying since Vic Elford was a factory driver and I can assure you that this would be one of the most beloved racecars in the country if you ran it.