Craigslist find number 1:
2007 VW Passat Wagon (base model):
Anyone able to "learn me real good" on what I should expect from a 10 year old German wagon w/110k+ miles?
VIN: WVWXK73C07E073194
Next up a 13 year old Volvo V70 Cross Country with almost 160k miles:
VIN: YV1SZ59H341171940
Also from the same year, a slightly less "rugged" Volvo wagon: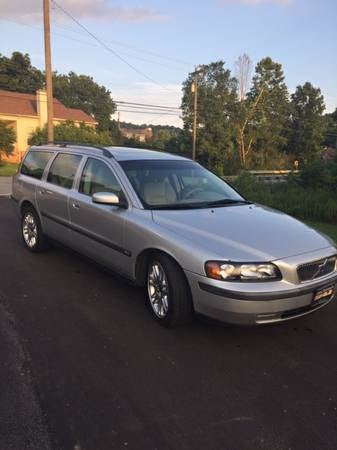 VIN: YV1SW59V342360130
Or if you like to live dangerously (I guess, i'm not that knowledgeable about Swedish cars, except that they are usually very comfortable), a 10 year old V8!!! equipped Volvo:
Okay, now it's time to get extra dangerous.
Let's look at some 10+ year old Land Rovers kids.
"YAY!!!"
First up an 05 with 126k miles. Needs a rocker panel on driver side and passenger side mirror (methinks angry ex reactions). Can anyone tell me why this thing looks like it is raised up to the maximum on its' air suspension?
+1 for no NAV
-15 for Fraternity/Sorority Stickers
VIN: SALAE25425A345442 (someone run this for me)
Listen up Oppos, for I will tell you the tale of a Land Rover LR3 with 214,xxx miles. A pretty clean 06 that is claimed to have passed emissions and that the emissions pass with be included in the sale. It's like a British Wonka golden ticket.
And lastly a blue 06 with 140k miles with a recent full service (1 year ago, smh, pretty sure that those things need to be serviced once every 12-17k miles or realistically once a year). Also, I'm not really sure what the seller means buy "roof display doesn't work". Also, also, pictures were taken suspiciously far away from the car...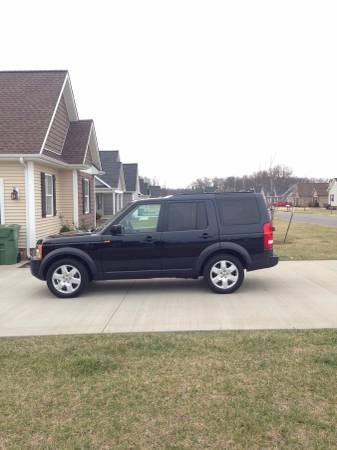 Also found, laughably high mileage Land Cruisers and Lexus LX SUVs asking way too much money for the most farted in seats on earth. (not to mention they are all over 15 years old)
I hate the instagram filter that this "Rockstar Motorcars" place uses on every flipping photograph: