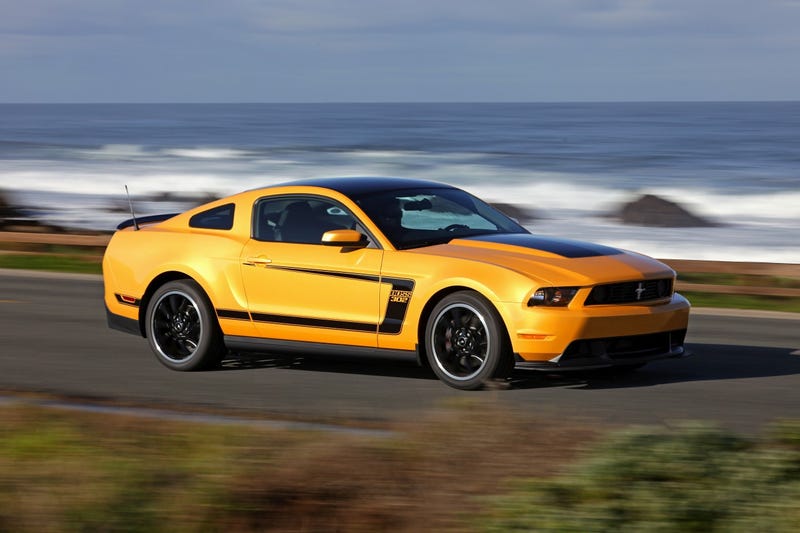 As we prepare for the latest pony car from Ford, the 2015 Mustang, I wanted to look back at the last few years of pony car sales to see where Dearborn stood in comparison to it's crosstown rivals, Camaro and Challenger.
The definition of pony car is something I struggled with during this little exercise. (I'm in the hospital, killing time, and waiting for my second baby to arrive!)
Is the Hyundai Genesis Coupe a pony car? The Scion FR-S? What makes a pony car a pony car? Is it a performance coupe and heritage or just any performance coupe?
For this example I kept it simple: performance, American and coupe.
While the current generation Challenger isn't exactly a small car, as many would argue is a requirement of pony cars, for the majority of Americans, it is a pony car based on its heritage and is often cross-shopped by those in the market for a Mustang or Camaro.
Camaro Sales 2010-2013:
Challenger Sales 2010-2013:
Mustang Sales 2010-2013:
The next two graph helps to visualize month-to-month changes between various models over a period of a year.
The two charts below (first being 2010 and the second 2013) show that while Challenger trails Camaro and Mustang in market share (using my rough idea of 'pony car'), the chubby Chrysler coupe has improved in the last three years.
Now for the big question: what does the new Mustang mean for Chevy and Chrysler in the terms of pony cars? Will they look to offer four cylinder engines? Will Chrysler's pig-of-a-coupe go on a diet and will that kill the one form factor that separates it from its rivals, a back seat made for people with legs? Will Chevy go all-in on Code 130R and move Camaro upscale (crazy idea I know)?
What impact do you think the new Mustang will have on the pony car market? Also, is the Mustang still a pony car? Should we redefine pony car to embrace foreign brands? Will a global market mean lower unit prices?
Note: Apologize for the crappy quality of these Microsoft graphs and the lack of fun lead image. My wife keeps interrupting me with screams of pain.