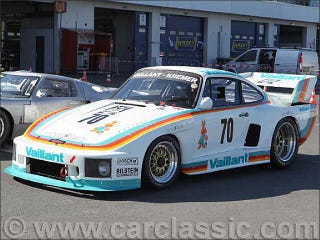 Why not this 935? Priced under $1.5 million, this Porsche will make your little Bethany the envy of all her school friends.
It only seats one so there will be NO funny business going on in there.
There's a roll cage so she'll be just fine after she crashes while snap chatting with that douchey Brady whom you told to stay away from her. Fucking Brady, I swear he's up to no good when he comes over... But anyway, act fast as this little deal of a Porsche won't last!