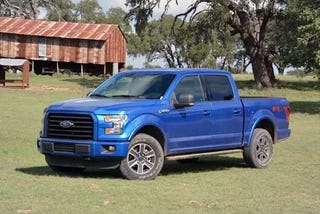 I don't need a truck, or really want one, considering what a modern truck costs, and my old man would keel over if I bought anything with a blue oval on it, but damn that's a good looking truck. Provided this link works.

2016 Ford F-150 Sport

It's a single cab in blue flame, which just looks awesome.
Like the pic, but with less cab.