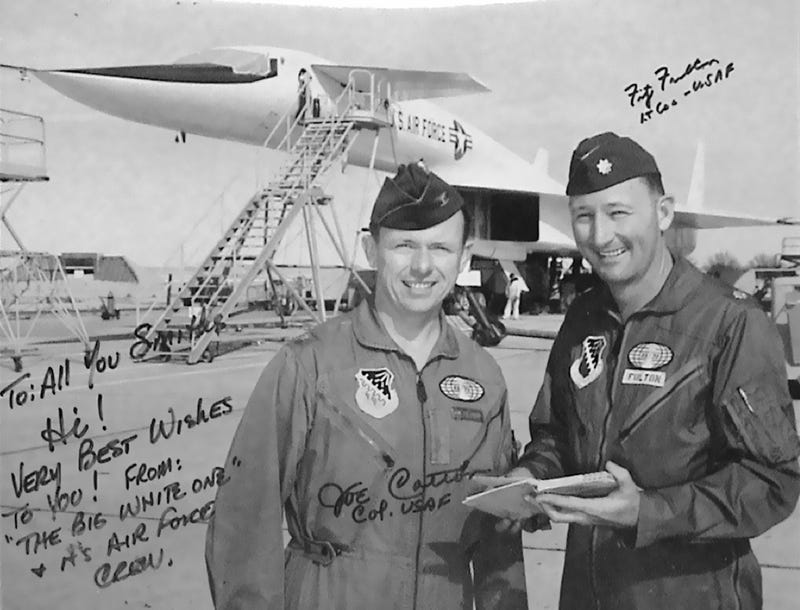 Growing up a spit and a stride from Edwards AFB's Dryden Flight Test Center provided me a different set of heroes than most kids. Most kids idolized sports figures while I worshiped the local test pilots. Growing up when and where I did, these guys were the giants from the golden age of flight testing - back when computer simulations were a distant fantasy and pilots were tossed the keys and effectively told, "Welp, good luck and try not to auger in!"
The latest of these giants to take his final flight is Colonel Joseph Cotton, one of my very favorites and honestly the nicest man you would ever meet. Joe was another "big plane specialist" like the fellow I wrote about here before, Fitz Fulton, pictured above with Joe. These men not only worked together very closely, they were also the best of friends until the very end,
Goodspeed Joe. Thank you for being one of the greatest parts of the Greatest Generation and thank you for filling that kid living in the wind-swept desert with so much wonder all those years ago.