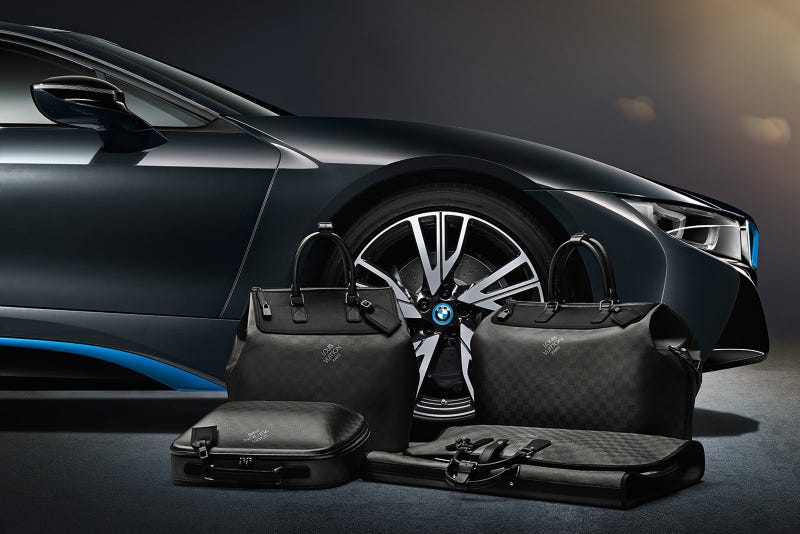 If you are the future owner of the luxury ecomobile i8 and you plan to take that weekend vacation in Monaco in style, Louis Vuitton has got you covered. The set
consists of two travel bags, a business case and a garmant bag.
They aren't made of ordinary materials though. Just like the i8 itself, the bags are made from carbon fibre. Louis Vuitton claims the material to be super robust and strong. Design wise, the bags imitate the chequered carbon fibre look and feature a Louis Vuitton logo branded in with lasers. All bags are designed to perfectly fit inside the luggage spaces of the BMW and to maximize transport capabilities.
No word on prices yet, but if you have to ask...