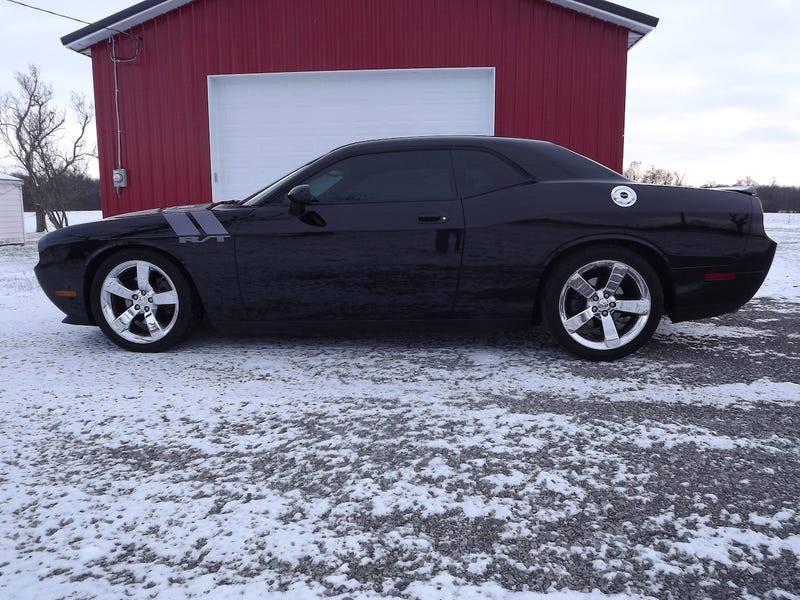 So I went ahead and re-did the suspension on my 09 Challenger R/T that I've owned for all of a month. Went with the Eibach Sport System Plus which I got on sale for $707 plus $44 shipping through TireRack. Includes all new springs, dampers, and front and rear sway bars. Lowers the car by just over 2 inches. Had the guys at work (I work at a Dodge/Chrysler/Jeep/Ram/Buick/GMC/Hyundai store) pop it in today. Took them a little over 4 hours, charged me 300 bucks, plus alignment.
It drives like a completely different car. The Challenger is tall. Really tall. This makes it handle less like an Explorer and more like an actual sports car. Seating position is noticeably lower. The stance is awesome. The ride is stiffer…you'll now feel the potholes a tad more, but it's not rough. Handling is insanely better. The body roll is mostly gone. With the center of gravity so much lower, it just loves the twisties now. Still hops a tad while burning, but these tires are expensive and I'm not spinning them a ton anyway.
Mainly, I just LOVE the way it looks. Yet another mod that I can't understand why the manufacturer doesn't go with from the start.
Please excuse my awful photos.

​