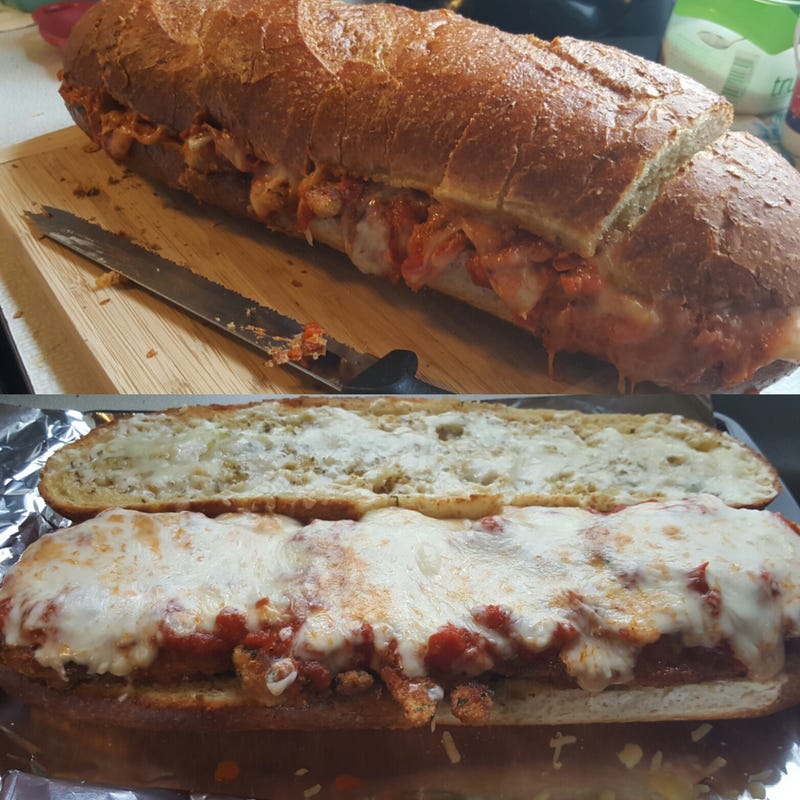 Since Subs don't exist in Canada aside from Subway and Quiznos, last night I decided to rectify the situation.
Loaf of garlic bread from Safeway. Hand breaded pan fried chicken breast cutlets, Ronzoni sauce, and of course lots of mootzadel!
Heating up the last piece now for lunch. Sorry oppos, not enough left to share with youse.