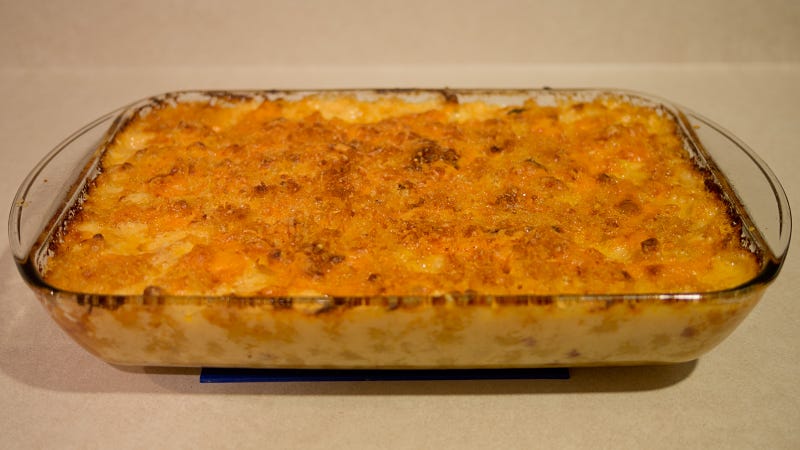 Just pulled this bad boy out the oven for a pre-mother's day get together tomorrow afternoon with my gf's family. My gf's sister is making pulled pork and slaw. I figured you gotta have some ridiculous mac 'n cheese to go with pulled pork sandwiches.
Since I'm in Wisconsin, I have access to some ridiculous cheese. This has 2-year aged sharp cheddar, gouda, fontinella, and some American (for gooiness), plus some pancetta bits mixed in, and crispy panko bread crumb topping.
There's pasta in there somewhere, I promise.
And just because I'm a dork, here it is bubbling away right after I took it out of the oven.