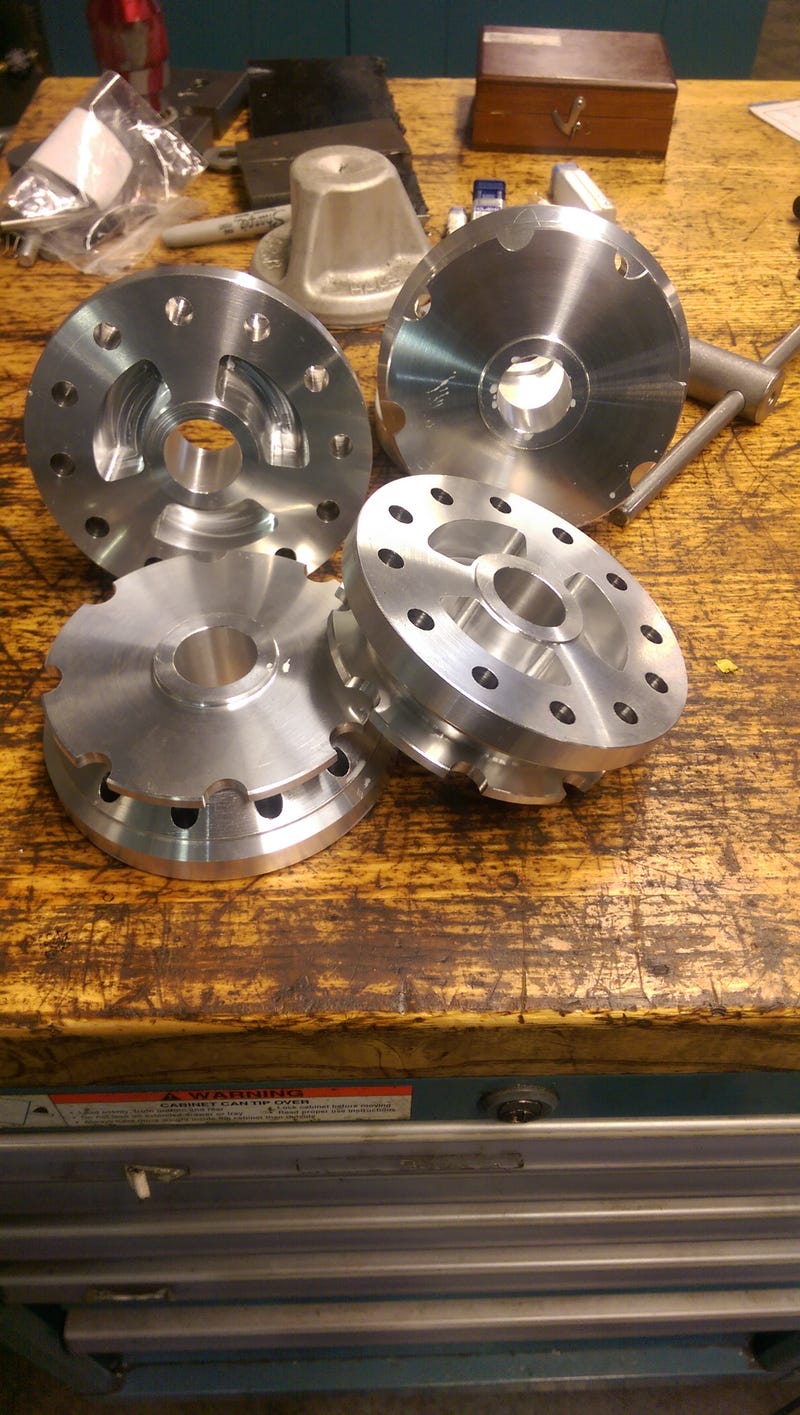 Finished machining the hubs for the FSAE car yesterday. They took about 12 hours on the cnc lathe (Haas TL1) and a few more hours on the mill.
On the lathe, they started out as 5.5" diameter rounds of aluminum. The rough shape was cut out, then off the the mill they went.
In the mill (Haas VF3), I used an old lathe chuck to hold the parts. That way, I got solid clamping and didn't have to cut soft jaws. It also made indexing the parts each time I loaded a new part easy!
The pocketing helped a little. Dropped weight by 0.3 pounds on a sub 2 lb part.