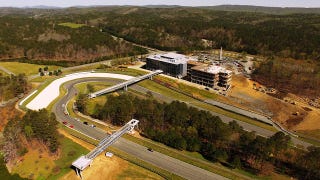 So, I've had some time to think about the mini-meet in Birmingham for those interested. Here's what we have planned so far.
The working date right now is April 21st.
7:30-ish: Meet up beforehand, just to touch base on things, grab breakfast maybe.
8:30-11:00: Cars and Coffee at Hoover Tactical Firearms in Hoover
11:30-whenever: Cruise to Barber, your the museum, watch pre-Indy happenings of they're happening
Whenever: Dinner I guess? We'll need some ideas for places to eat. Pizza's good with me.
So what do you guys think?