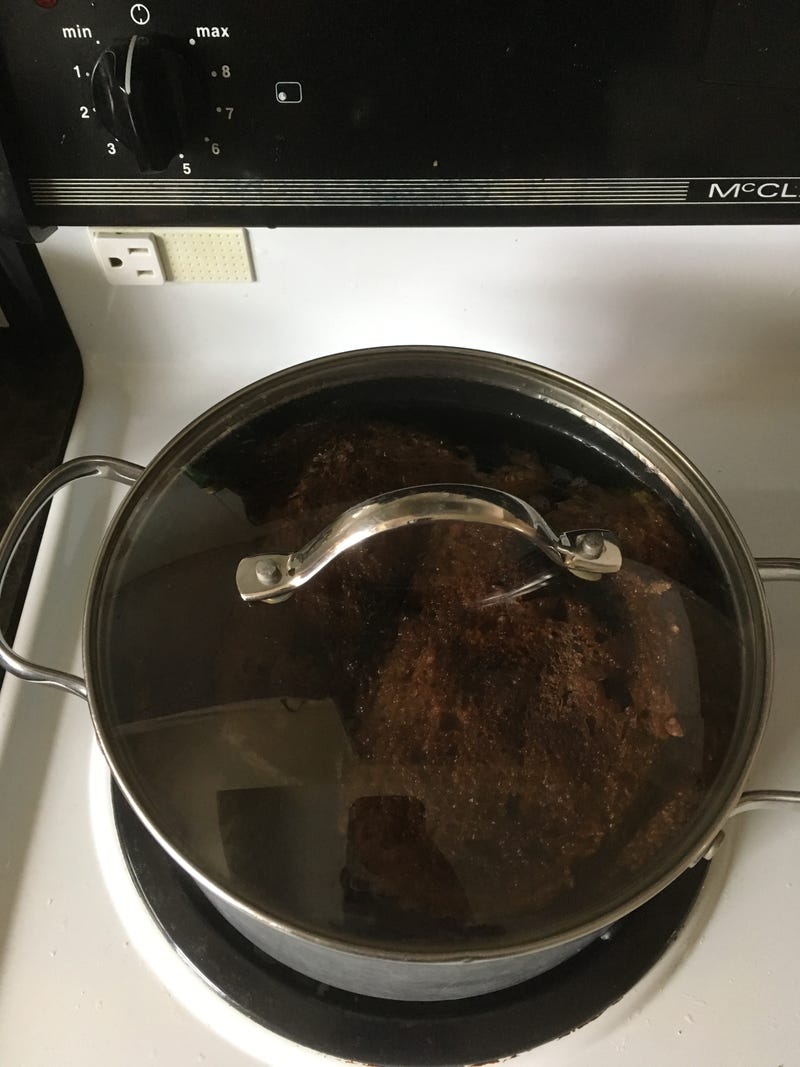 I didn't Chernobyl the bread so much this time cause my roommates weren't excited about me burning the toast like I did last time. Something about smoky homes, etc. This is my third batch, and the recipe I've been using:
I've become a pretty big fan of Life of Boris in the last month. Triggered of course by this:
I've actually done quite a few of his recipes. I had blin for breakfast this morning with ham, cheese, and mayonez I made yesterday. I've also brought his Russian potato salad to a potluck and got some decent compliments. Going to the store later to pick up the remaining ingredients to make cheeki breeki chebureki tomorrow:
But watching that Niva repeatedly made me want to get mine back on the road again, so I've dropped my mirrors off to get new glass cut, then it'll be off to get an inspection so I can find out how many things are wrong with it that don't matter but Alberta's a silly place so I'll need to fix them anyway.
Gopnik wheels spotted on the BC Gambler 500 for your time. Big fan of this car for sure.