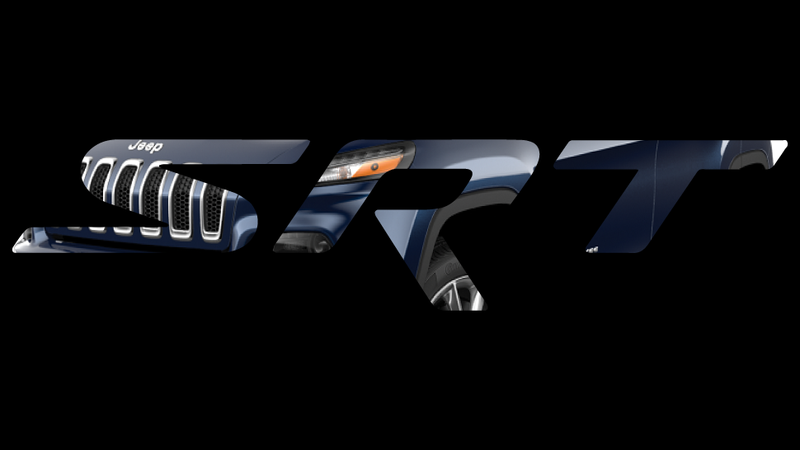 Performance-badged specialty vehicles are niche products. You and I buy them, but we are the minority. We are a very foolish minority who throws thousands of dollars at automakers to make things go faster, buy those things, and then sell our bodies to fuel those things. Will work for gas.
But just how big is the market for these vehicles and more importantly how many do automakers think they can sell? Rather than try to tackle the entire universe of Go-Fast trims in America, I decided to look at one specific brand – SRT.
This would be easier if automakers released sales data that included breakout by trim, but they don't. Not to worry, I found a workaround that didn't involve contacting a PR department. Not that I have anything against Chrysler PR, or any PR department for that matter, I just prefer not pestering them when they have more important things to do...like respond to pestering from real journalists.
The data below was pulled from Fiat-Chrysler's Mid-Model Year Corporate Average Fuel Economy (CAFE) Report submitted to NHTSA on June 29, 2012 and published at Regulations.gov on December 9, 2013. These are projections, as in NOT SALES. As in DON'T SAY 'But Chrysler says they sold XXXXX 300s in 2012 and you say they sold XXXX." Again, these are projections: pro-ject-shins.
Based on these projections (there's that word, again!) SRT trim vehicles for 2012 (should have) totaled 13,613 or .9% of the 1,462,799 projected sales for that year (projected total is projected light duty trucks sales + projected passenger car sales).
Here is the breakout of models that had an associated SRT-trim within its offerings.
The projected percentage of total volume of SRTs by product is as follows:
Chrysler 300: 3%; Dodge Challenger: 14.6%; Dodge Charger: 2.9%; Grand Cherokee: 2.4%
This leads me to my next question – what's next for SRT? Dart? Cherokee? 200?
Based on Dart's less-than-stellar volume I doubt we'll see a subcompact SRT in the near future. Not to mention Dodge (finally) released a heavier and arguably less-sporty version of the Italian-based compact, the Dart GT.
The best month for Dart came in April of this year when it moved 8,099 units. The new Cherokee on the other hand was able to move 10,169 units in its first month. Which looks great, but keep in mind those numbers are somewhat skewed as the SUV was delayed because of product issues which likely inflated the first month's numbers. Still, it took Dart 4.5 months to sell 10,000 units after its launch. Cherokee is off to a much better start. It'll be interesting to see if the model can keep up with demand.
Cherokee also sits in an uber-hot segment, a segment so popular even Porsche decided to go after a piece of the smaller-SUV-is-better pie. Given the volume in this segment, and the fact that Chrysler group as a whole lacks a 'hot hatchback', a low slung, boosted, 3-pedal Cherokee SRT seems like the next logical addition to the Gilles Family of Misfit Toys.
But what about the 200?
Earlier today we saw the camouflage come off the new Chrysler 200. It's an important car for Chrysler, and seeing that it sits in the most luxurious brand in Auburn Hills (notice I didn't say luxury brand) you would think it would make a good SRT candidate, but I don't know if the performance expectation for that segment, let along the 200 itself, is high enough to warrant the full fun factor of the SRT treatment.
What I wouldn't rule out: bits and pieces of R&D from a Cherokee SRT into a 200 S.
There is precedent in both models given that their bigger brothers, the Chrysler 300 and the Jeep Grand Cherokee, both wear SRT badges. The segment has matured which means it's time to start differentiating offerings (i.e. economy, luxury, performance).
Here is a quick render of a Jeep Cherokee SRT. Google has much better ones, but I like to create my own stuff, crappy or not.
Almost makes you wonder, should the Chrysler 200 been the Chrysler [Enter luxury mud-sized SUV here]?
I would ask what car you'd like to see SRT get their hands on next but it would likely spiral into "GIVE US A NEW MAGNUM" and people named NeonSRT4LYF going on endlessly why the Dart should have been called Neon.
Instead I'll simply say…have a great weekend.