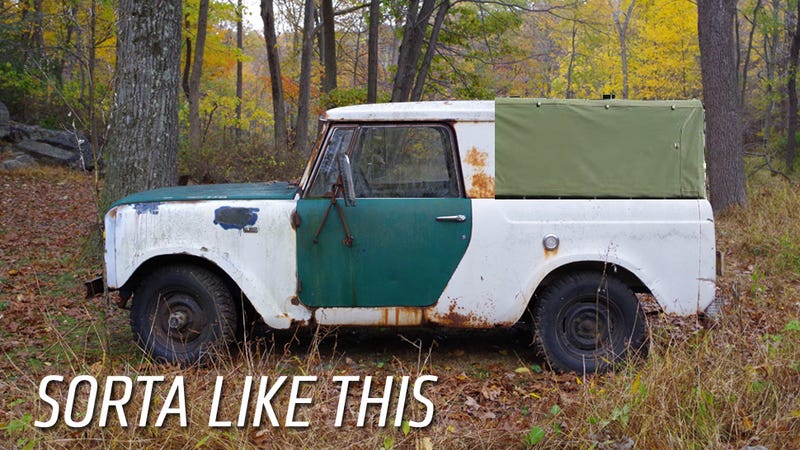 The roof of my 1964 International Scout is pretty rough; massive dent where it connects to the hatch, which is rusted to hell. Thing weighs about as much as a modern car's frame anyway. Then I thought, why not replace it with something... lighter.
You can buy professionally made softtops for the Scout 80 for like $900... which is obviously out of the question on this build.
I've been looking around for a pickup truck style "half-cab" with no success yet, so I figure; unbolt the roof, cut it just ahead of the side glass windows, then get some canvas to replace the back half.
Just not 100% sure how to attach it. Or where to find canvas. Or how to make the cut "straight enough." Guess I'd need some kind of hoops over the back to keep the soft top in place, which shouldn't be hard to rig up (black metal gas pipes?)
This is basically what I'm picturing, except I don't need windows and it'll be straight-through to the cab.
Thoughts?
---
Andrew P. Collins is Jalopnik's off-road and adventure guy. Shoot him an email at andrew@jalopnik.com or hit him up on Twitter @andr3wcollins to talk trucks.