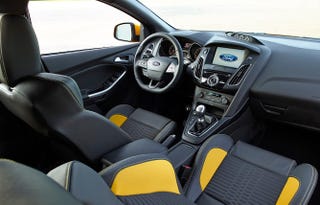 THERE'S STILL A HANDBRAKE ON THE 2015 ST!! :D And those press pics don't do the car any justice, I WANT ONE NOW!!
Also, Magnetic Metallic is now a color for the ST...DAMN YOU FORD!! :(
And I can't believe I'm saying this, but the rear isn't as bad as I thought.