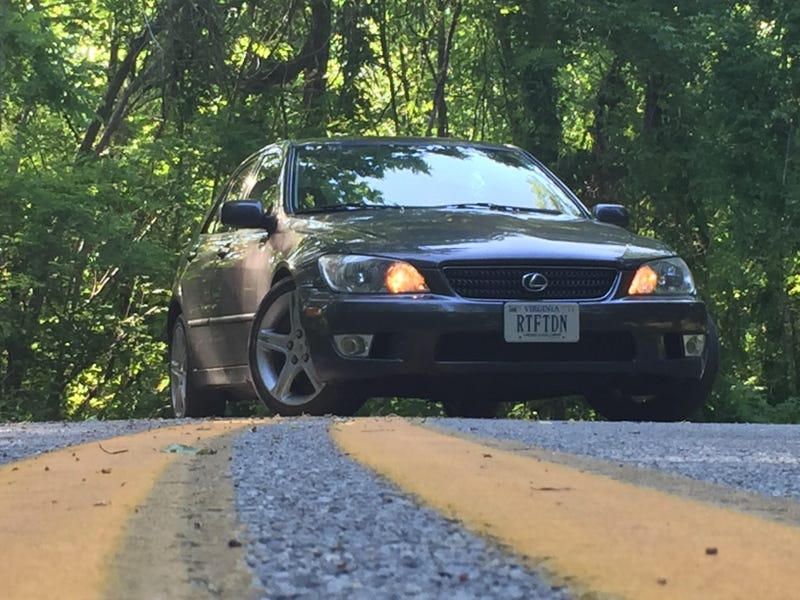 Tossing this out there, anyone want a nice manual IS300? I've got it listed for $7700, which is consistent with other cars like it nationwide. Heck there are only 4 listed on cars.com including mine. (EDIT, make that THREE, the Honda dealer in CA erronoously called theirs a manual) It's also on CL, because why not? More pictures on those sites linked above. Don't tell DeMuro I didn't list it on Autotrader.

It's a 2002, 138K miles, new tires, new HKS Drager II exhaust (nice burble, it's actually a bit quieter than I expected/hoped), timing belt done at 94K miles. It has the typical "sticky dash" like many cars of the era, other than that the interior is in good shape. Exterior has some marks as a 15 year old car would.

Located in Northern Virginia, happy to meet up with another Oppo and let you check it out. No rush to sell, car is in great shape. Let me know if you have any questions.