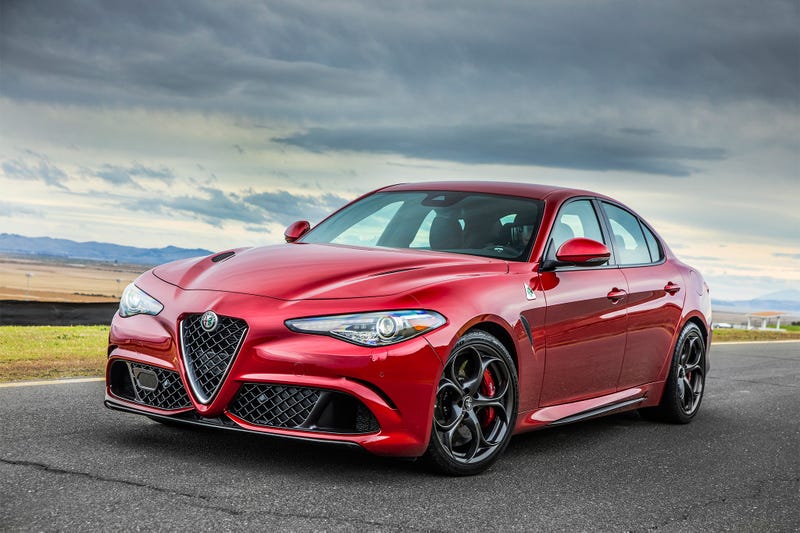 FCA boss Sergio Marchionne and auto analysts seem to have differing views when it comes to how well Alfa Romero is going to do sales wise. Earlier this yea, Sergio stated he wants to see global Alfa sales of 170,000, with the brand being profitable by 2018. The release of the Giulia and Stelvio have helped the brand come back to the US market place as well. Sergio also seems to be placing his bets on how well the Stelvio will do since the crossover market is hot right now.
However, analysts don't share Sergio's optimism. Its not the product, they just don't think that the brand will generate the kinds of sales hes hoping. Automotive News reports that market research firm IHS Markit only sees global sales of 120,000, with 25,000 of those being the Stelvio. They see that doing better than the Giulia seeing as sedan sales have been down industry wide. While Sergio has hopes for the Stelvio, its not going to be alone. The first of 2 new crossovers are planned, but they wont see the market until 2019 and 6 new models overall to the whole lineup by 2020.
Honestly, as much as I love the new Giulia, I don't even see them selling 120 thousand worldwide, and not even close to that here in the US. In May there was 883 Giulia's sold with total YTD sales being just 2,483. Sadly I see the brand as being a sort of niche here in the US. Do you guys think they will be able to meet not only their global goal, but a good number here in the US?