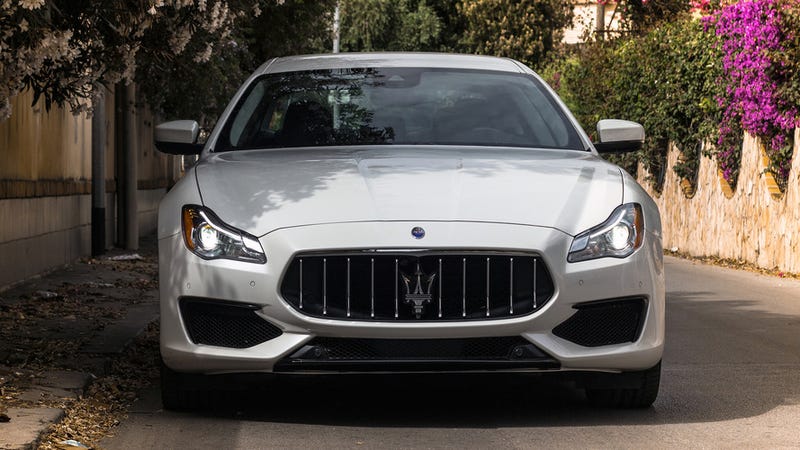 "Hello, I'm looking for an Italian grand touring vehicle...perhaps a 4-door!" *Dealer looks around* "Hmm, well that's pretty broad, let's see if we can narrow the selection down."
"I have a BMW 650i xDrive Gran Coupe which is the sedan version of the coupe version of the 5-series sedan you may be familiar with. There's a Mercedes-Benz CLS550 4Matic Sedan I'd recommend but there is also a coupe based on the C-Class named after the E-Class which is available until we can get a 2-door version of the 4-door coupe version of the E-Class sedan. Ummm...an Audi S7 Sportback which is a sedan with a hatch which I guess is called a liftback and is the same model as the A7 and RS7 which all have different model names. Oh yeah! I do have a Maserati GranTurismo and a Quattroporte Q4. Any of those sound like what you're looking for?"
"Hmmm, the only thing understood was the part where you started speaking Italian. Let's go drive some Maseratis!"
"Great choice, sir! We'll just shoot past these Ghiblis and Levantes and look at some GrandTourings and 4-doors!"
Maserati is my favorite brand because no one knows what is going on! Also, I love the redesigned Quattroporte from several extremely specific angles, so that's nice!
She got a four door, so I call her "Four Door."
Also, did you know that Italian Hodor drives a Quarttroporte, because Fo'door fo'door!