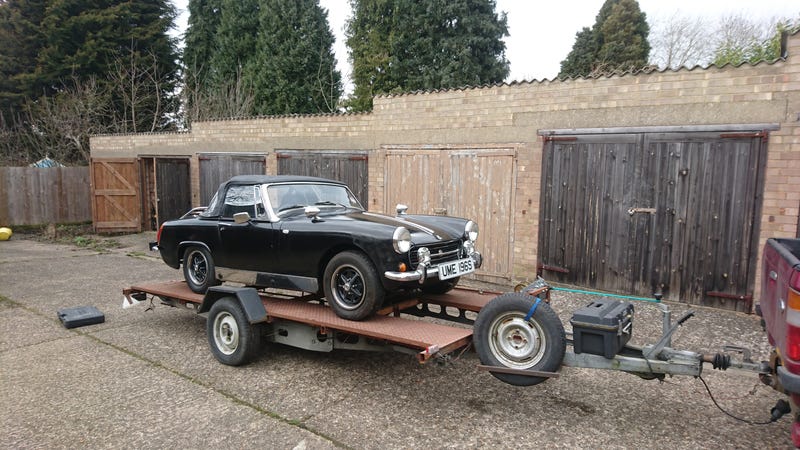 So what does he buy? A 40-year old MG Midget that didn't run either ;) got it going in half an hour though ;) dead battery and stretched choke cable. Needs some other bits and pieces, but it's kickass little car :)
We did have a little bit of excitement on the way. 260-mile round trip with the Ranger and my home-made trailer. Went fine aside from the fact that we lost a ramp about 10 miles from home and didn't realise until we got there :S managed to use some sort of bunk-bed stepladder thing the guy had to get it on the trailer, and managed to find the ramp on the way back :)
Better retaining system is required I think...
Worked out that the trailer's finally starting paying for itself :) cost £534 to make all-in including the 'salvaged' caravan chassis. Currently saved 7 days of hire at £90 each so I'm £96 up!
tl;dr find an abandoned caravan, make a car trailer and start saving money after you've transported junker cars 6-7 times if you can find a caravan chassis for free...