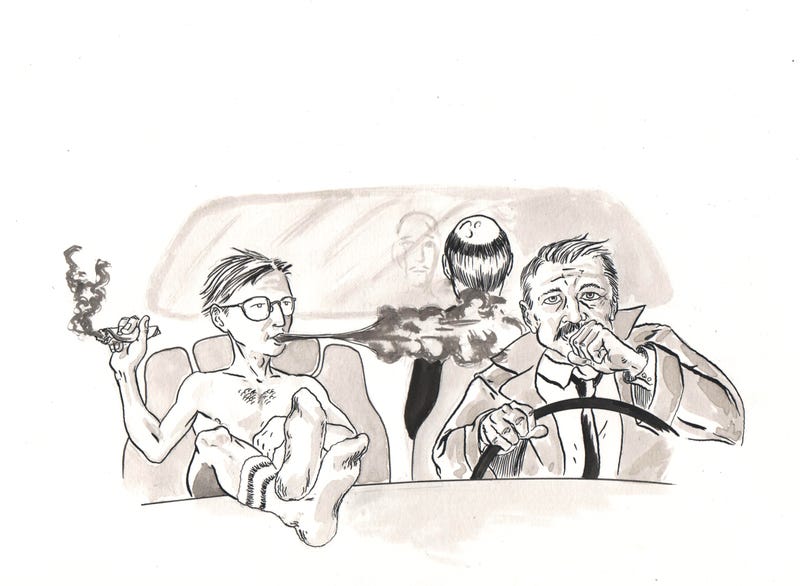 The Constable shook his head. "You two can ride with me. I'm over here."

After arguing with Max about making Clamford ride in the trunk (they compromised — he could ride in the back seat, but he had to remain turned to the back window), they soon found themselves barreling down the road in the Matador, as the Constable explained the situation at hand.
excerpt from Max Hardigrew Car Mystery Volume 2.
Finally had a decent chunk of free time today and cleaned enough room of my desk to do some arting. Below is the initial drawing I did after seeing Torchinsky had posted the second installment way back when.
The final one was done by going over this with a crow quill pen and india ink. The grey tones were done by brush with ink diluted in water.