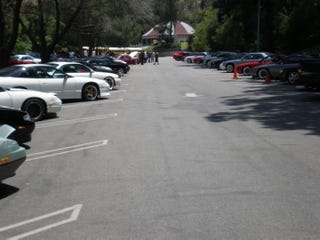 Gc8foreva and I have decided that us Opponauts in Los Angeles/SoCal need to have a meet before the end of the summer. Lets get some details out of the way. All of these are negotiable and liable to change. If anyone has suggestions, please comment away and invite friends.
The idea: A sort of Oppositelock BBQ/Meet. Bring your cars, bring food, bring camp chairs and chill out!
The location: I was thinking the lot near the carousel at Griffith Park may be a good place for it to be. I believe they have build in mini-BBQs and they have loads of parking. I'll be going there for a meet next weekend and will scout out the area. I'm open to suggestions with lots of parking and places to hang out.
The date: We were thinking either the weekend of August 9th/10th or August 16th/17th. Please let us know which day would work better (Saturday or Sunday).
The time: From 10:30 AM on?
Rules: Be chill, no hooning
Please reply with the following: Preferred date, preferred place, preferred time
Email me at dsscats@gmail.com for any private comments.