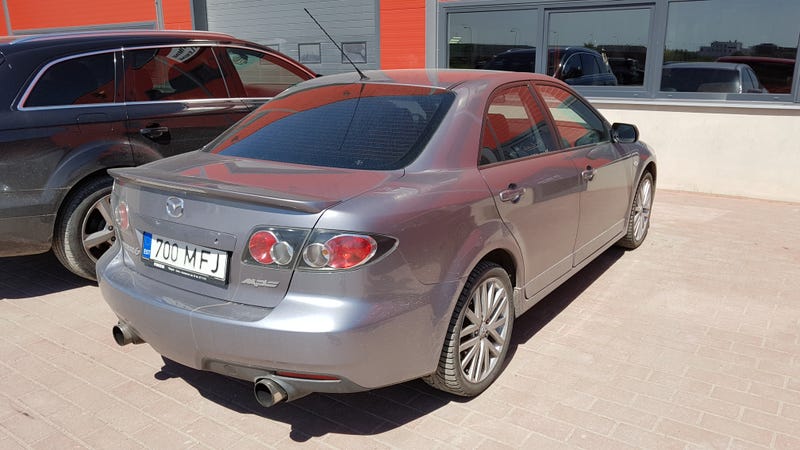 I'm not exactly a frequent poster, but some of you might remember this post about a Mazda 6 MPS (or Mazdaspeed 6 as it's known in the US). I had been to view it, found out some strange details but was still interested in making it work. Most of you recommended to leave it. So guess what I bought...
I went back today and had the car checked out by a local Mazda dealer (at my expense). Turns out it is in pretty decent shape for a 12 year old turbo AWD sedan. It's not rusted away like a lot of Mazdas do, and the only issues found in the check seem fairly minor and within the budget of what I'm willing to put in to this car. A few seals need replacing, the second catalytic converter supposedly has a minor leak which can be fixed with a small weld and some other issues, mostly cosmetic.
So I decided to gamble. I got the price down a bit, and they will throw in a new battery since that was also dead. Time will tell if it was a wise choice, but since it is my first car... If it sucks I will write it off as a life lesson and buy something economical and probably boring. Signing the paperwork tomorrow and driving it back to my place (it's located about a 2-hour drive away... think I'll take the back roads though, so probably 3-hour drive :P).