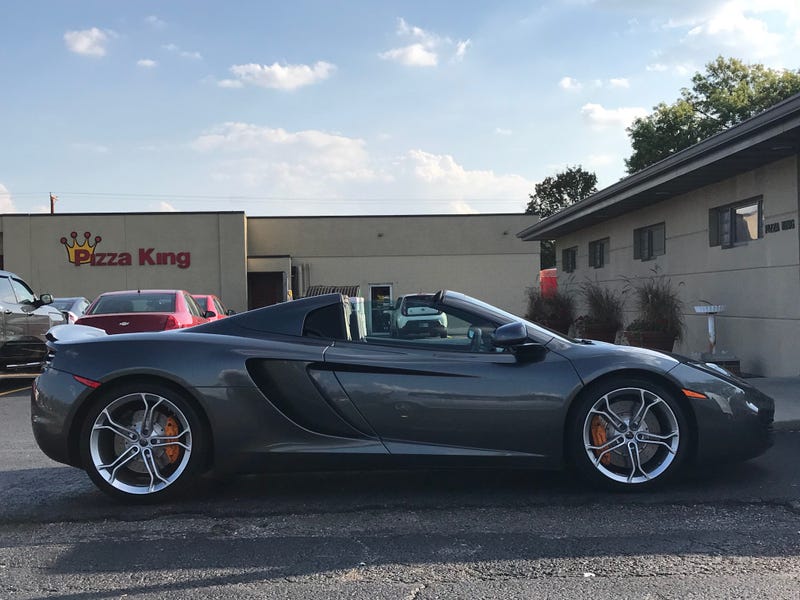 I can only presume it is the Pizza King himself.

Believe it or not, McLarens aren't exactly a common sight here in Muncie, Indiana and despite it's subtle grey paint, it certainly stuck out from the cars without billionaire doors.

Also note it's parked right in front of the no parking sign, because fuck you.