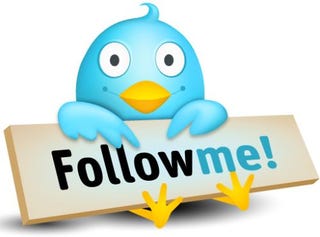 I just created a Twitter account and now I need people to follow. What say you Oppositelock, can I follow some of you?
And if any of you would like to follow me (I'll understand if you don't), my Twitter is @HisStigness.
I've resisted for years because I thought it was dumb, but desperate times call for desperate measures, but if I can follow some of you fine Oppostles then it should be a little better.
This is another re-post to find more Oppo followers to follow on Twitter.