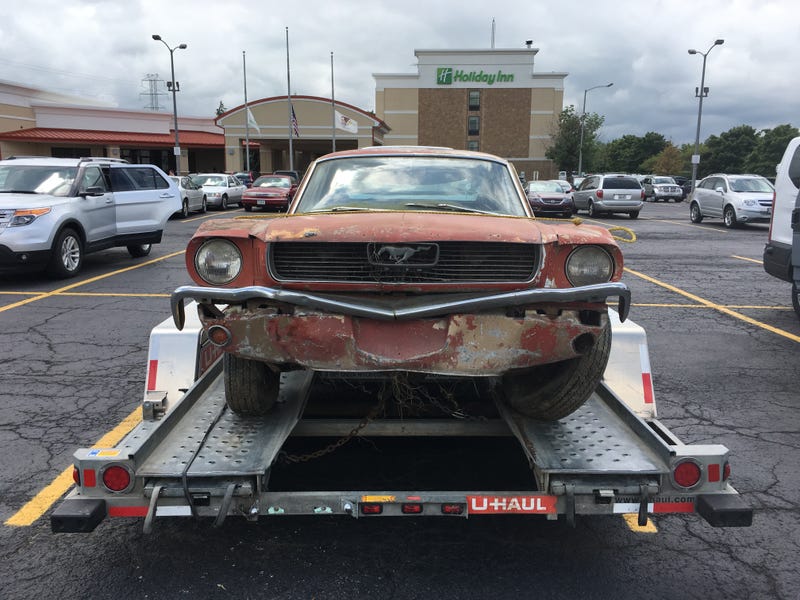 I'm going to my half-brothers funeral in Wisconsin today. Just got back from Denny's for breakfast when I see this '66 Mustang on a trailer that wasn't here earlier......Sweet Holy Baby Raptor Jesus.....(O_o)
Such barn find...
Where's the floorpan?
How to fit panels?
I salute whoever is restoring this pony.