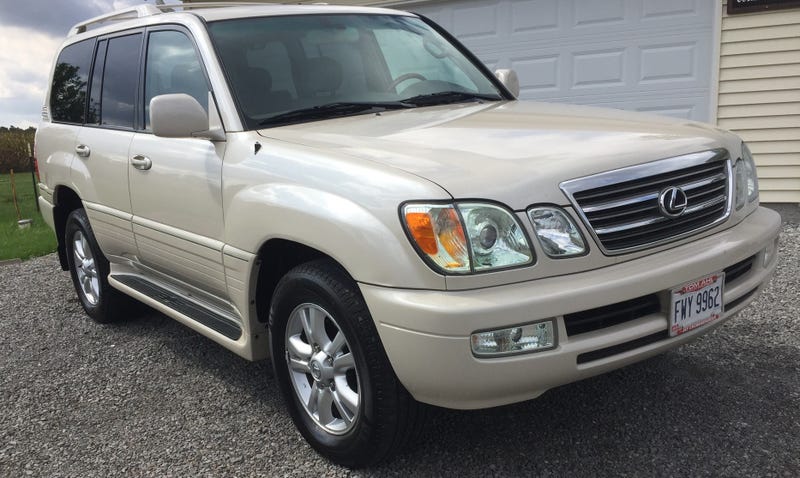 Black plasti-dip and glossifier on the wheels, or no? I say yes, as these rims are hideous.
Next question: My hitch cover seems to be missing. I'm thinking of putting a comically large recovery hook there. Thoughts?
Other than that, I think that's all she needs except another coat of wax and some high quality leather conditioner. I already bought a cassette to aux adapter and a cig lighter to USB charger to solve the phone hookup situation using the easiest method. It's honestly really well equipped for a 2004. I'm thinking of doing a comparison to a modern car article just for fun.
P.S I love it, but I will miss my Challenger. But I realized that I only drove it about 300 miles this summer, so what's the point?