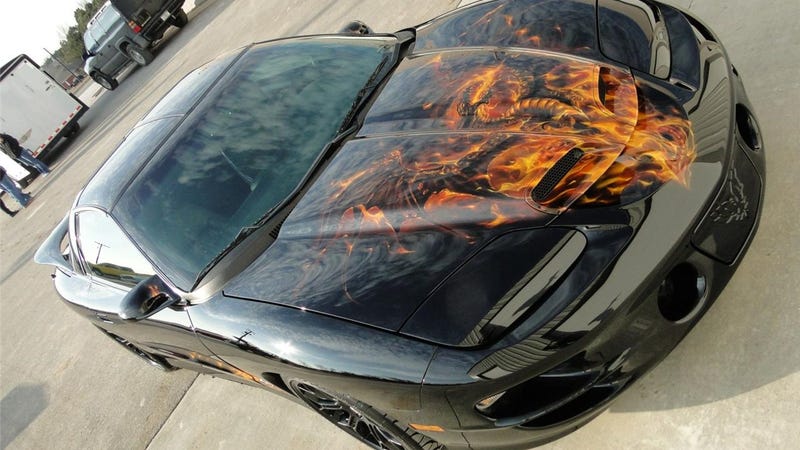 Get ready for Halloween by picking up this 1999 Pontiac Trans Am WS6 with custom air brushed Dragon-Chicken hood graphics currently bidding on ebay for $12,100 reserve-not-met with a few hours to go.
This is just your average 440 wheel-hp dragon decorated Pontiac Trans-Am...
Yikes! See a better horrorod? Post it up in the comments.