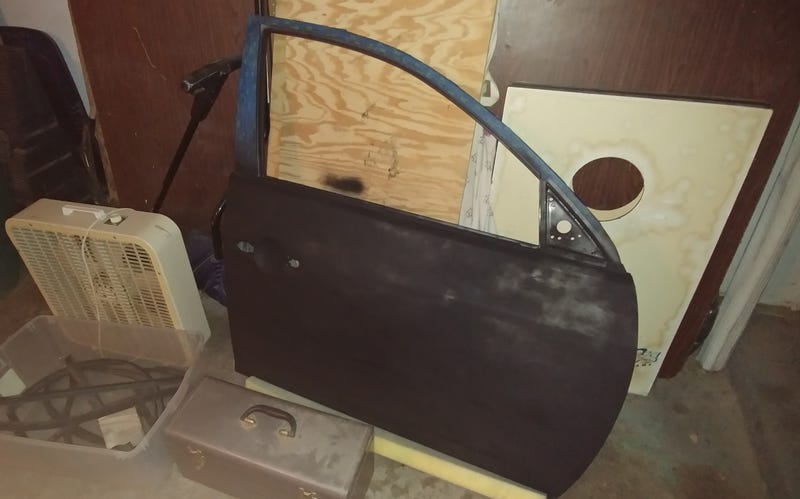 Wake up at 10:30, go to the township memorial day service, help my old BSA troop put away all the chairs from the service, sit out on the patio with my dog and a guitar all afternoon, nap, cook some burgers, and relax.
Meanwhile, a door languishes in the garage. Who's astute enough to figure out the car without looking at my old posts?
The plan is to find a shop that'll paint it on the cheap this week- I'm not too concerned about the blend and overall final look of the car, as it's already beat up on every other panel. My concern is more that the current door is damaged enough that the skin is pushing on a crash structure that's likely been damaged. Apart from that, the impetus has been sheer boredom.
How was your 3 day weekend (if you got one), Oppo?