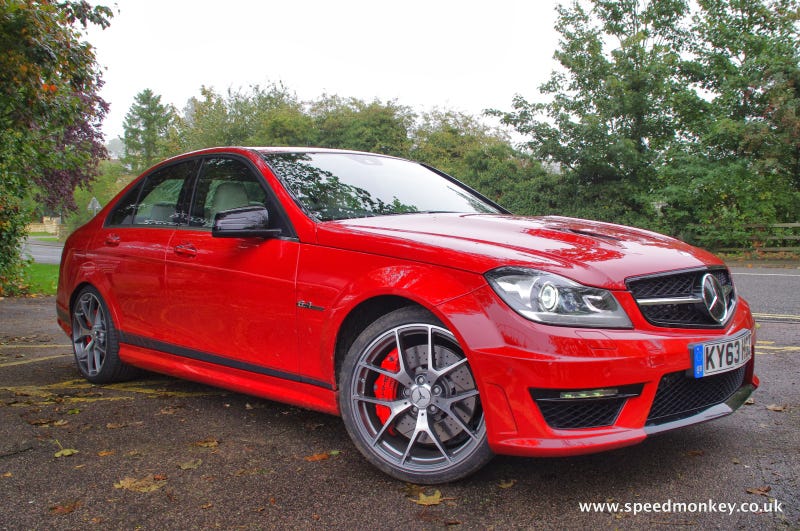 I couldn't make a recent Mercedes media day so sent a friend called Alex along instead. Sure enough the machinery on offer was super new and super exclusive and I didn't get a go in it - he did.
This is Alex's review of the Mercedes C 63 AMG Edition 507. Why's it called that? Because it's got 507bhp of course, compared the the 'standard' C 63 AMG's weedy 457bhp. And a few other trick bits and pieces, but I won't spoil the fun by telling you everything.
All the photos were taken outside an Indian restaurant. We like to keep things classy.