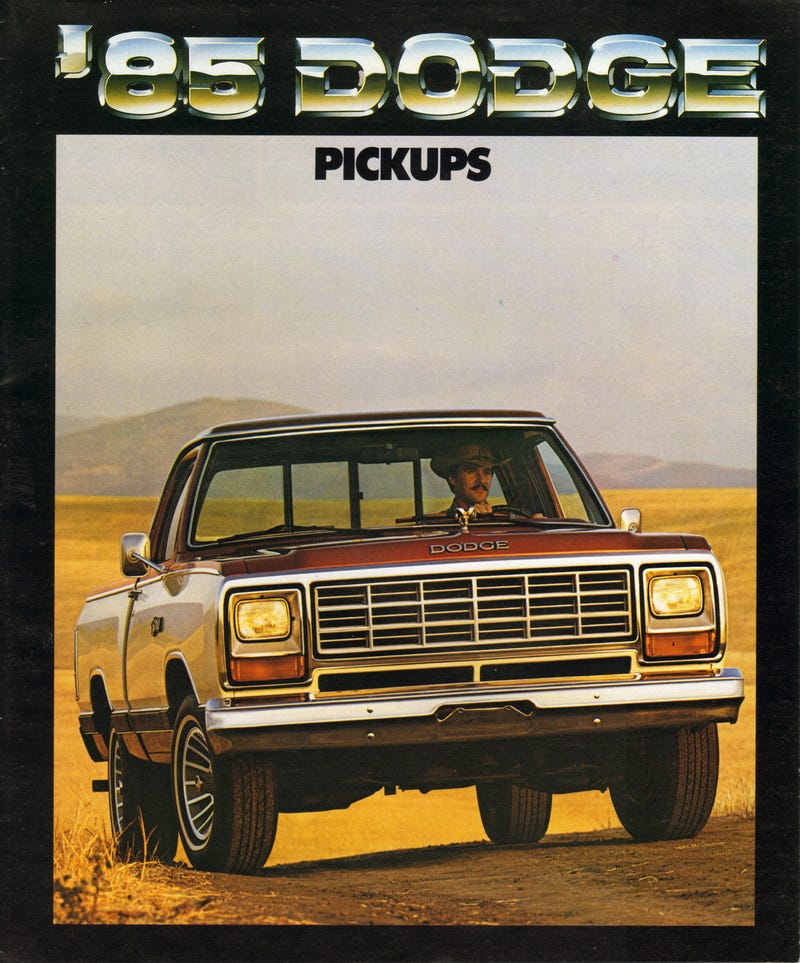 Ready your barbecues; hoist your flags. It's on. This is one of the most 'Merican brochures in my collection! Before you dig into that potato salad, enjoy some good old fashioned 'Merica. Happy Independence Day!

Prospect yourself a hefty burger and fries.
Overpower that plate o' ribs!
And after your second full size helping, have a smaller one too.
Hors d'oeuvres are like the options packages of your dinner plate.
And, because I care about you, the hobbyist, I will include the spec sheets with no further food comparisons. Try not to get too excited about those transmission ratios there, pardner!
Remember, without Independence, this post could have been about the Ford Thames. Give thanks.