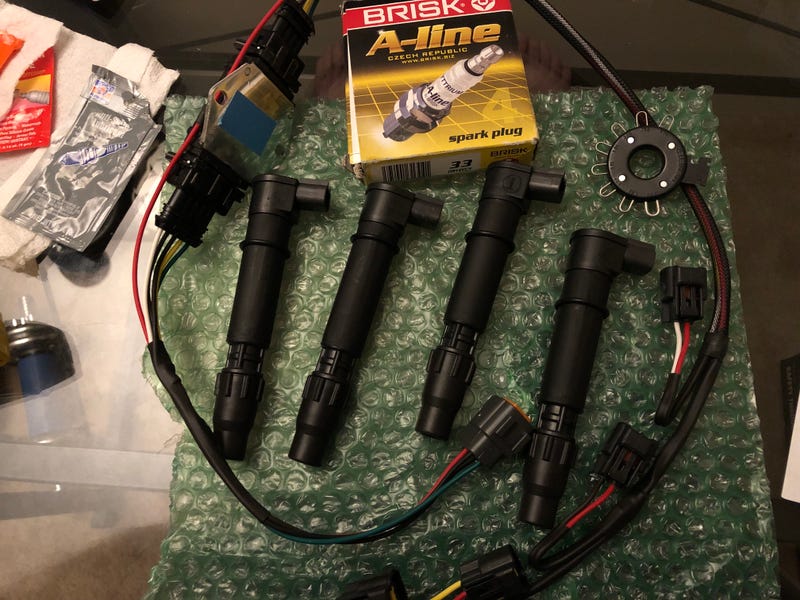 I have zero experience with coil on plugs, but I got a set from Fab 9. Hoping this will improve ignition efficiency, and maybe solve my on going intermittent rough idle. The coil packs on Miatas are kind of a weak point (on some models more than others).
Anyone have this set up on your Miata? Other cars?
How did you mount the ignition module to the firewall?
Anyone have experience with with these brisk yttrium alloy electrode plugs?