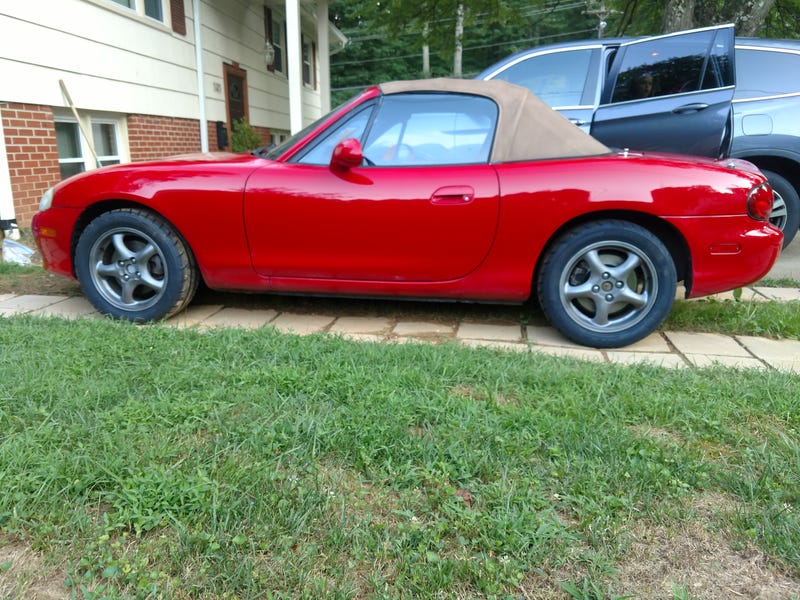 For the first time in 7 years, I'm going autocrossing this weekend. Since I got the Miata, I've replaced the thermostat, pads, rotors, rear calipers, rebuilt the shifter, and refinished two sets of wheels.
First up was the shifter. Both boots were tore to shit. Completely ripped into two pieces.
For the pads and rotors, the fronts were a piece of cake. But, one of the rear calipers was seized, with the dust boot shredded. So I replaced both rear calipers, and my for year old daughter helped bleed the brakes. I refinished the set of wheels it came with, back to decency.
The second set I picked up for$45.
Can't wait for Sunday!