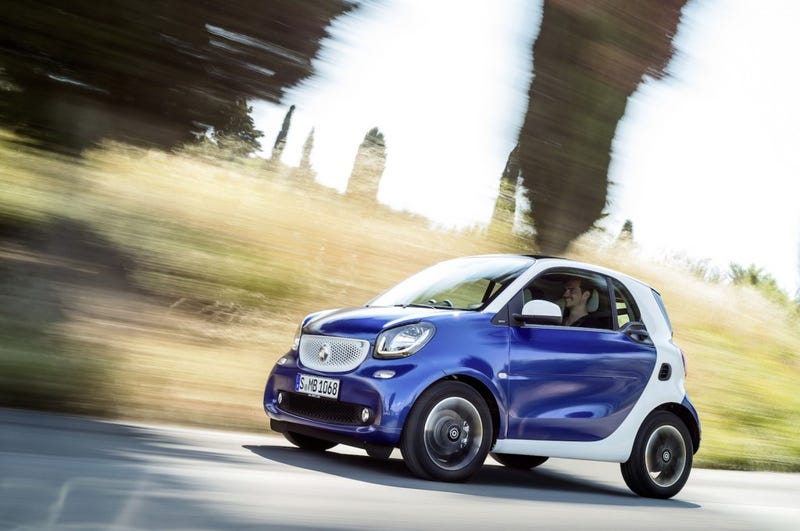 This is the new smart 453, the next generation of the cat that everyone likes to hate...yet still bought enough to choke out the iQ...
Some quickie specs:
- Rear Engine.
- Rear Drive.
- Turbo.
- 89 bhp.
- Top Speed bumped up to 96 mph.
- Manual Transmission standard (or a DCT if you don't wanna row your own).
- 4 inches wider, yet the exact same length.
- Turning circle (not radius) of 22ft (the smallest turning circle of any current cat).
- Vastly improved building materials.
- Upped safety.
And yes, you can get it in brown.
Am I getting one? You bet your ass!!