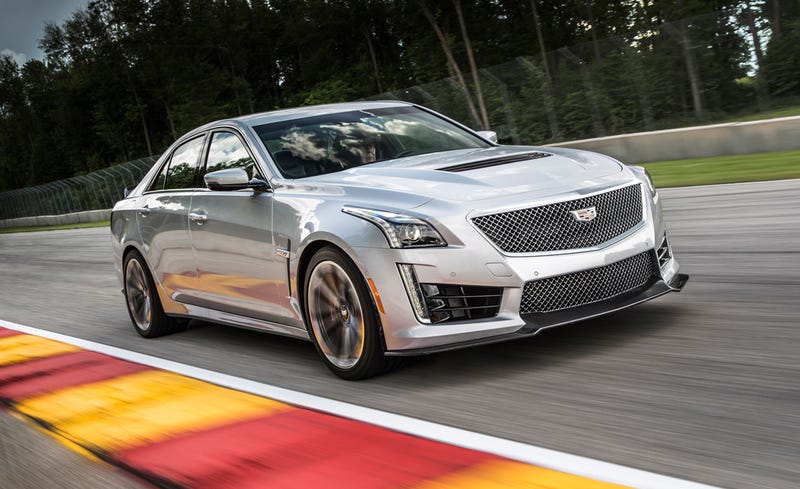 1. The Cadillac CTS-V. With a 640hp V8. Just think less than a decade ago only the ultra expensive supercars made that kind of power. And it starts at 70k who doesn't love all that power for 70k?
2. The Mercedes E63 AMG S. For when 550hp isn't enough don't worry the S gives you 577hp and an interior fit for a king.
3. Welcome friends to the Jaguar XFR-S. 550 supercharged ponies. This luxury sports sedan is more sport than luxury. But a whole lot of fun.
4. Balance. The Audi S6 with 450hp and the best AWD in the business. And thanks to Iron Man Audi is one of the coolest name plates in the business.
5. It might have invented the segment but today the M5 with 560hp offers the least fun for almost the most money. It has a manual but if one listens to rumors you will find the auto is supposed to be better and the M5 with uninspiring looks is loosing some the the original M5 charm. I want the crazy V10 back.
6. 470hp from a naturally aspirated 6.2 liter V8 engine. Sure it isn't the most luxurious but you can have a hell of a lot of fun with the Chrysler 300 SRT-8.
6. Maserati Ghibli. 404 horsepower from a V6 engine. I ask you Maserati where is your racing spirit? Where is your crazy Italian flare? Where is your soul? Oh Alfa Romeo stole it? Wonderful at least one Italian still respects themselves.
? The Lexus GS-F. With 467hp it won't be the heaviest hitter in terms of power but it sure makes a statement going down the road. Who knows where it will end up but I am glad Lexus is leaving the boring imagine behind them.