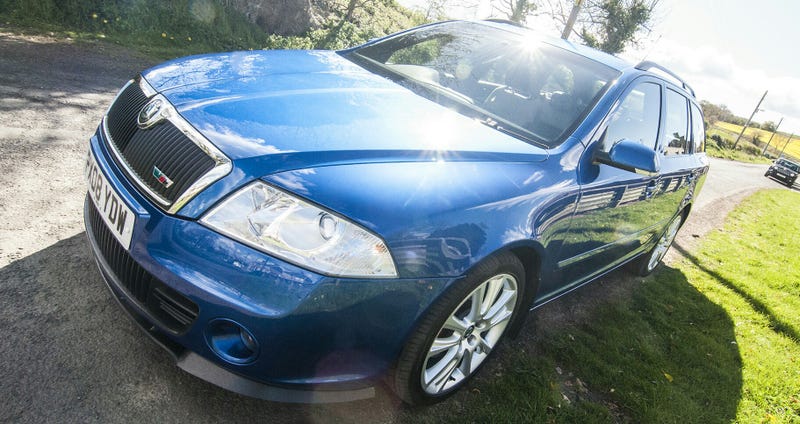 This summer I'm going to find some time to get the Skoda on a couple of track days. With 60mpg and 204bhp I can pretty much get anywhere fairly cheaply and still have a good time, with cargo space to boot. BUT, I've only driven prepped cars on a track before, never my own vehicle, and never one that I have to drive back home again. So what do I need to consider to eke out maximum funjoyment while still having a useable and comfortable family hauler?
Currently I'm looking at wheels and tyres; sticky Nankang RS-2R 120 compound semi-slicks for £90 per corner, and two pairs of Audi RS6 Ronal's for £120 all together (with a bit of travel to collect, two in Scotland and two in the Midlands!). The car already has a Stage 1 ECU tune to 204bhp 310ft/lb, and a second can be had for £499 to bump up to 219bhp 332ft/lb, but this requires the DPF to be gutted, hence the price (not worth it IMO).
I don't want to spend a fortune, I have a project car after all and this may just be a flirt with the idea, but c.£1000 would be OK. What else should I be considering? Helmet, suspension, basic weight reduction? Lend me your knowledge.