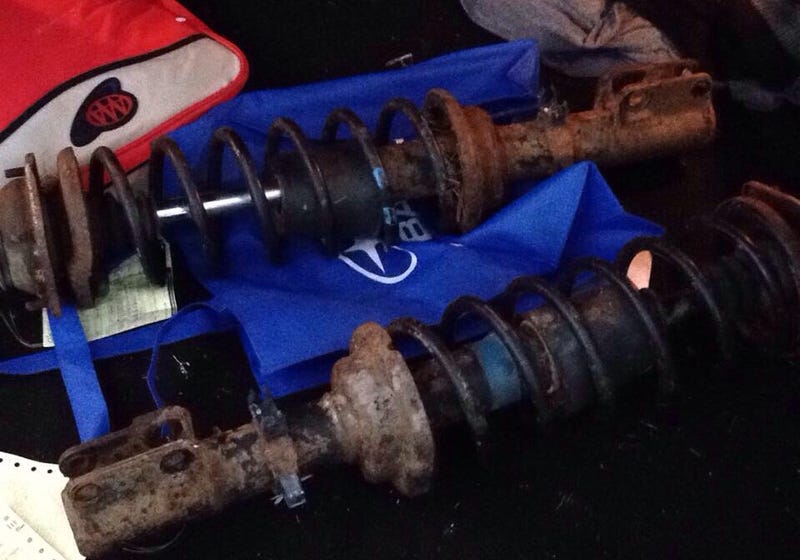 I'll explain more tomorrow. But here are my almost "barn find" replacement struts for my 944!!
My current ones have 122k miles on them(aka, original), and as you can see from the picture, they're ruined. They have no compression whatsoever.
I payed $70 for this set and they've only got 54k miles on them!! They have compression as well, and will suffice until I can afford brand new struts.