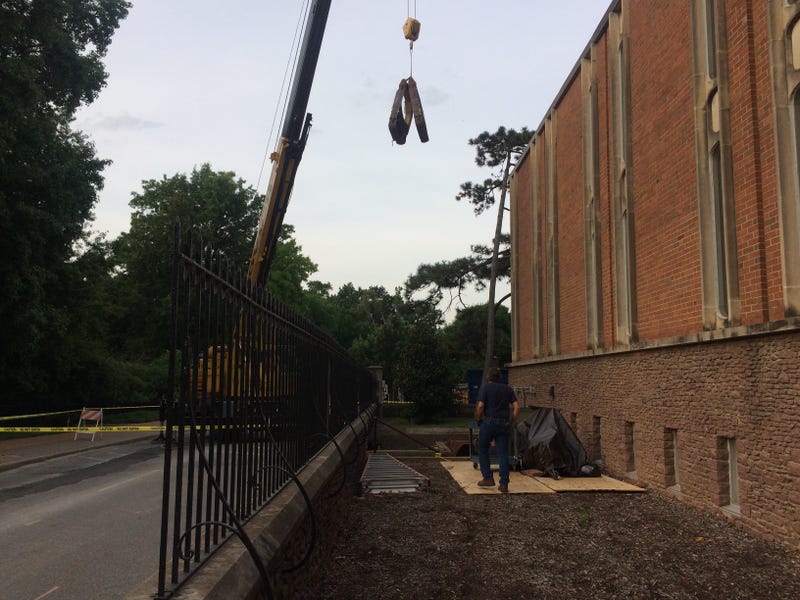 Two trades can't occupy the same mechanical room. College contact set it up, mechanical contractor is removing boiler plates seen here and installing new air handler unit today. I was supposed to be here yesterday but 3rd party consultant couldn't get a guy there so it got pushed back until today, and now back to a start time of 3pm. Which is when another job on another part of campus was supposed to start. Now I have to separate crew to be 2 places at once, 2 guys at each project now.
Also had a meeting about removing the 36 windows above the arch week of July 10. ( Duplicate set of 9 & 9 on West side) Coordinating with installers to work along with us. Hopefully that job doesn't get clustered like this mornings.
I'm now having lunch at home.