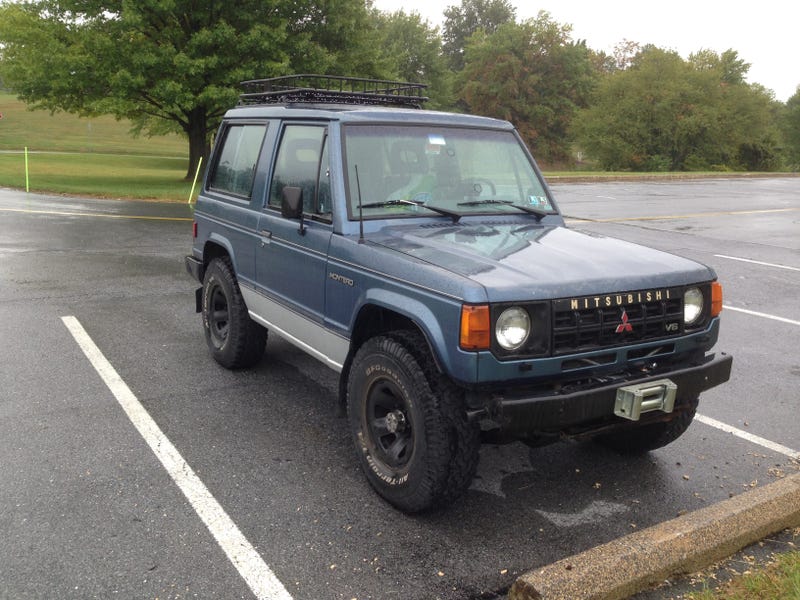 I forgot that I saw this a few months ago. I haven't seen one of these in ages, especially in this condition.
I like the '80s boxy Japanese SUVs, and this certainly fits the bill.
I talked to the owner, and he is very happy with it. He and I both agree that it's nice to see something other than a Jeep for once.